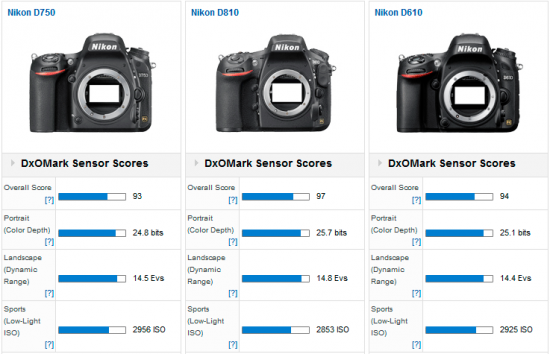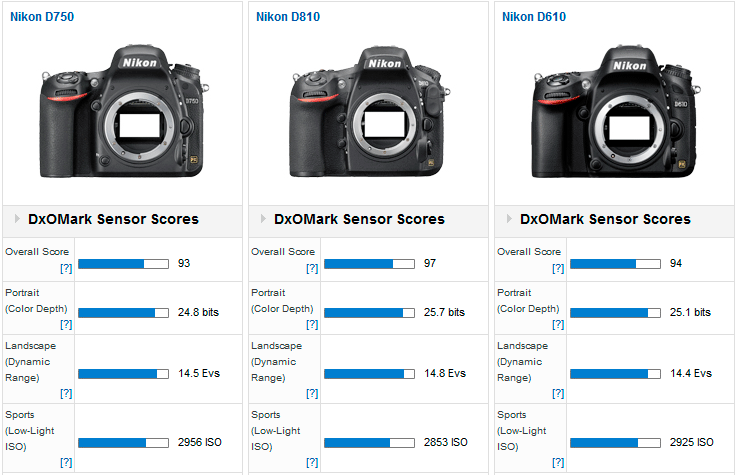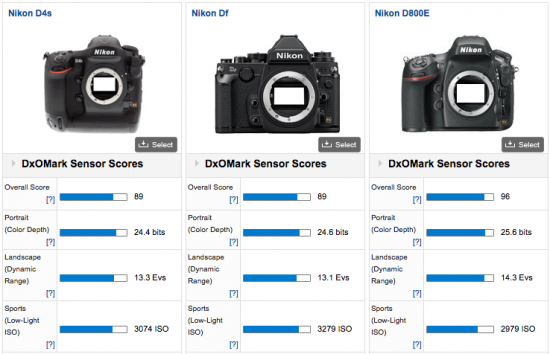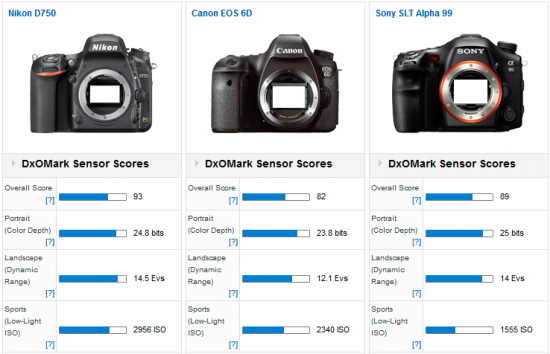 DxOMark published their Nikon D750 test results: the Df is still the low-light king, the D810 still has the best dynamic range. The new D750 camera offers a good balance between price, resolution, low light and dynamic range performance:
"For low-light ISO performance the D750 certainly holds its own too, with a score of ISO 2956 ranking it in 8th place overall. This is a very similar result to ISO on Nikon's D600, D800E and D4 sensors and we can essentially say they offer the same quality in low light, despite the expanded sensitivity up to ISO 51,200. As you'd expect however lower resolution full frame sensors, such as those found in the Nikon Df and D3s, do offer a modest improvement over the D750 for ISO. The king for low light performance is still the Sony a7S, which with an ISO score of 3702 offers around 1/3rd stop better ISO than the D750.

It's in the sub score of Colour Depth that the D750 lags a little behind however, with a score of 24.8 bits ranking 14th overall. That's the same Colour Depth score as the lower resolution Sony a7, but the Nikon D810 & D610 do offer better colour. There's not much in it between the D750 & D610, with scores of 24.8 bits vs 25.1 bits, but the class leading D810, D800E and Sony a7R sensors, with scores of 25.7/25.6 bits respectively, offer over 2/3rds of a stop better colour than the D750."