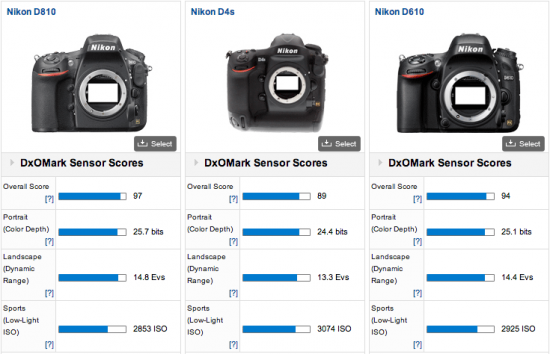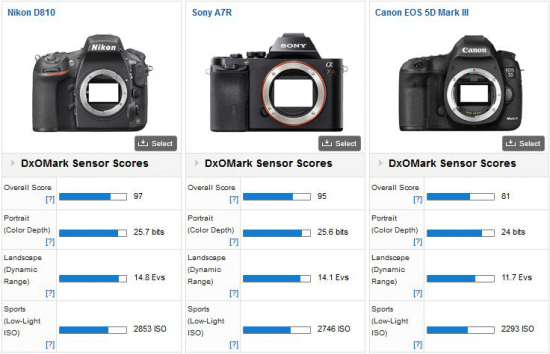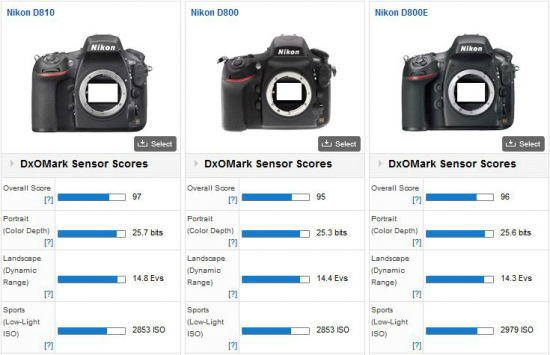 DxOMark published their test results for the Nikon D810. The new camera showed marginal sensor improvement over the previous D800/D800E models but was still able to take the top rating in their sensor database:
"Overall we could hardly expect a major-breakthrough in a mid-term update like this but it is nonetheless an excellent result. Landscape and Architecture and Interior photographers will welcome the new lower native ISO (now ISO 64) and with it the slight increase in dynamic range. New features, such the electronic second curtain and improved mirror balancer are sensible additions for high resolution captures. Anyone who hesitated over investing in one of the D800 models will likely find the extended capabilities of the Nikon D810 sorely tempting."
DxOMark top 10 rated camera sensors (by overall score):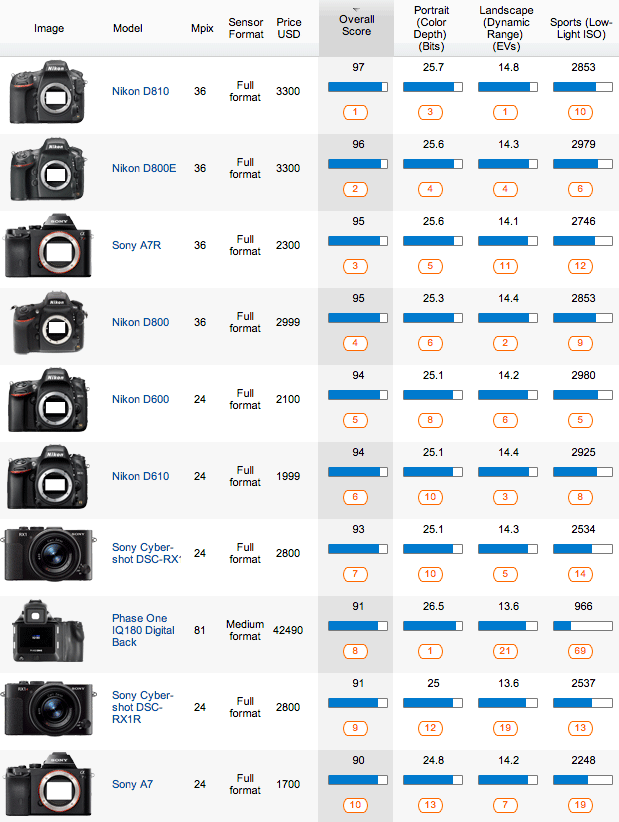 The Nikon D810 is currently in stock at BestBuy, OneCall and WEX Photographic (UK). B&H is expected to get their second D810 shipment today. Amazon will have it in stock on July 26th. A grey marker D810 camera is already listed on eBay for $3,099.99.