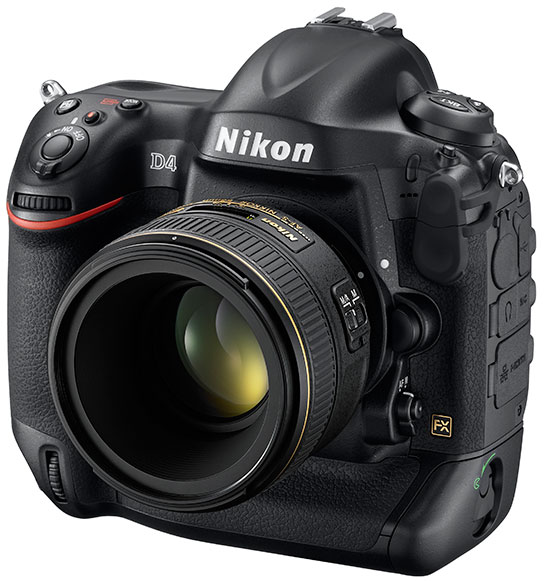 First few quotes from the behind the scene interview with Haruo Sato from Nikon's Design Department on the new Nikkor 58mm f/1.4G lens ($1,696.95):
What were the basic design concepts behind the development of the AF-S NIKKOR 58mm f/1.4G?

Sato: "There were two important elements. The first was to develop the basic design concept of the Noct Nikkor, achieving superior reproduction of point light sources as point images without distortion or fringes while retaining higher resolution than that of the Noct Nikkor.
To be exact, sharpness, contrast and resolution have been greatly enhanced even for shooting distant scenes. Especially, the lens' sharpness is overwhelmingly superior to that of the Noct Nikkor. Besides this, because sagittal coma flare is effectively reduced, the degree of point-light-source reproduction in the form of points has been further evolved to extend the range to the outer areas of the frame. Also, subjects located even at the peripheries can be depicted without edge distortion. Branches of a tree or parts of a car, for example, can be reproduced in a way that Noct Nikkor could not do as well. All of these factors make your shooting more comfortable. And unlike Noct Nikkor, you can attain these without stopping down the aperture to f/2.8, f/4 or f/5.6 but at the maximum f/1.4.

Why was the maximum aperture of f/1.4 selected?

The main reason is to retain brightness with minimized peripheral light falloff. While featuring a 58 mm focal length as a homage to the Noct Nikkor 58mm f/1.2 lens, we selected the f/1.4 maximum aperture for this reason.
Generally, large-aperture lenses are likely to suffer from peripheral light falloff. However, the AF-S NIKKOR 58mm f/1.4G retains brightness with minimized light falloff even with the focus distance set to infinity at the maximum aperture.
Videos shot with the Nikon 58mm f/1.4G lens:
Nikkor 50mm f/1.4 vs. Nikkor 58mm f/1.4G specifications comparison:
AF-S NIKKOR 50mm f/1.4G
 AF-S NIKKOR 58mm f/1.4G
Focal Length
50mm
58mm
Maximum Aperture
f/1.4
f/1.4
Minimum Aperture
f/16
f/16
Format
FX/35mm
FX/35mm
Maximum Angle of View (DX-format)
31°30′
27°20′
Maximum Angle of View (FX-format)
46°
40°50′
Maximum Reproduction Ratio
0.15x
0.13x
Lens Elements
8
9
Lens Groups
7
6
Compatible Format(s)
FX
DX
FX in DX Crop Mode
35mm Film
FX
DX
Diaphragm Blades
9
9
Nano Crystal Coat
—
Yes
ED Glass Elements
—
—
Aspherical Elements
—
2
Super Integrated Coating
Yes
Yes
AF-S (Silent Wave Motor)
Yes
Yes
Minimum Focus Distance
1.5ft.(0.45m)
1.9ft.(0.58m)
Focus Mode
Auto
Manual
Manual/Auto
Auto
Manual
Manual/Auto
Rear Focusing
—
Yes
Filter Size
58mm
72mm
Accepts Filter Type
Screw-on
Screw-on
Approx. Dimensions (Diameter x Length)
2.9in.(73.5mm)x2.1in.(54.2mm)
3.3in.(85mm)x2.7in.(70mm)
Approx. Weight
9.9oz.(280g)
13.6oz.(385g)
MTF Chart
Lens design
Price
$439.00 
$1,696.95
Nikon AF-S NIKKOR 58mm f/1.4G sample images (click for larger view):