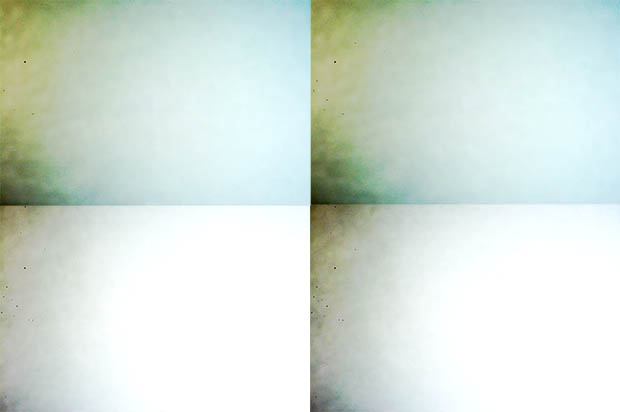 The time-lapse video below shows the dust accumulation problem with a brand new Nikon D600. Note that the lens was never changed during this test - so this is not really dust coming from the outside, but internal particles accumulated around the same upper left portion of the sensor:
This is what the author of the video wrote about his D600 test:
"I thought I would put this claim to the test by purchasing a brand new D600, putting on a 50mm 1.8D lens, and shooting some test shots, before using the camera for anything else.

And, from that I've seen, dust on the D600 is indeed a serious issue. Right out of the box, after taking the very first picture, I could see several dust spots, but as my time-lapse series progressed, I could see more and more spots appearing on the sensor. Keep in mind that I am not changing lenses; all this dust is coming from inside the camera."
Via Kyle Clements