Intro
Since the termination of the Nikonos series of underwater cameras in 2001, Nikon has not invested or contributed to using its cameras underwater.
This led to the rise of the "digital camera in a housing" concept and the majority of cameras used underwater these days are actually standard digital cameras with a dedicated housing.
While Nikon and Canon are very close competitors in the DSLR market, Nikon compacts are far less popular than Canon compacts. The Canon G12 was one of the most popular compacts for underwater use and so were the previous G series models.
With the release of the Fantasea FP7000 housing in 2011 the underwater compacts market had earned some serious competition from Nikon.
The release of the Nikon P7000 with Fantasea FP7000 housing
The Nikon P7000 was a direct competitor of the Canon G12, being built with similar body, design and specs. Nikon, however, included a better lens with a wider zoom range ( x7.1 as opposed to x4) and a larger, higher resolution LCD monitor. It is also considerably lighter and with half the shutter lag time.
These features made the Nikon P7000 attractive for underwater photographers but it was only with the release of the Fantasea housing where this bundle could stand out in the underwater photography compacts category.
I call the Fantasea housing the "best compact polycarbonate housing" in the market. This housing is designed as small and contoured to the camera as possible. It allows controlling all the cameras functions and even has the button functions illustrated on them. It is very comfortable to use , simple enough for the beginning uw photographer and flexible enough for the more advanced one.
The housing has a universal tripod screw, cold shoe mount and fiber optic connection which allow using it with most accessories on the market, Fantasea also released a line of accessories such as a wide angle wet lens , macro lens and color filters especially for this housings large port.
Bundled and priced by Fantasea at a retail price of 799$-899$, this camera and housing combination became very popular and made many users choose Nikon over Canon. The P7000 had some problems like slow RAW shooting and below average auto focus capabilities and this prevented many users for purchasing this new development but this is where the P7100 came into play.
The Nikon P7100
The release of the Nikon P7100 in late 2011 from my perspective, changed the game. The P7100 is faster, has slicker menus and features very quick and reliable auto focus. It also has a front dial which allows using it exactly like a DSLR. This has made it a better choice in many ways than the Canon competition (G12 and S100).
This Fantasea housing has the same ergonomics and features of its predecessor but with an additional monitor shade for shallow water shooting and support for the front dial.
Shooting with the Nikon P7100 Underwater
The Nikon P7100 is an exceptional camera for underwater photography, the number one reason it its manual controls. Shooting under the water is very different than above in terms of the cameras automatic shooting parameters. Automatic exposure, white balance and sometimes focus are not as reliable as they are above water and this forces the photographer to shoot manual in order to achieve good results.
The P7100 has the following manual controls:
Allows you to set manual white balance in one click ( using the function button )
Has a dedicated dial for shutter speed and another for aperture control.
Has a dedicated dial for EV +/- when shooting in Av or Tv mode.
Has quick access to ISO speed via quick set button or function button.
This means that there is no need to access any menu items underwater and all controls are at arms reach.
Connecting strobes is very simple using the 2 included fiber optic cable connections on the housing and the camera offers TTL auto exposure in all modes including manual mode (as opposed to Auto, P, Tv and Av only in Canon cameras).
The quick shutter speed allows snapping shots of moving fish and coral accurately and the improved auto focus works great in most situations.
What is still missing?
Here is my wish list for the awaited Nikon P8000 which we expect to be coming very soon:
Larger sensor? Maybe closer the new Canon G1X.
Make it a bit smaller.. please.. Its much easier to carry the Canon S100 around.
1080p video with dedicated video buttons. This is so simple to include and becoming now a standard.
Wider lens, say 24mm or even wider ?
Improved auto white balance or underwater mode? Canon colors are much more accurate underwater.
It seems that Fantasea intend to continue their support for this line of cameras and we look forward to see a new model being released.
Here are some sample shots (click on images for larger view):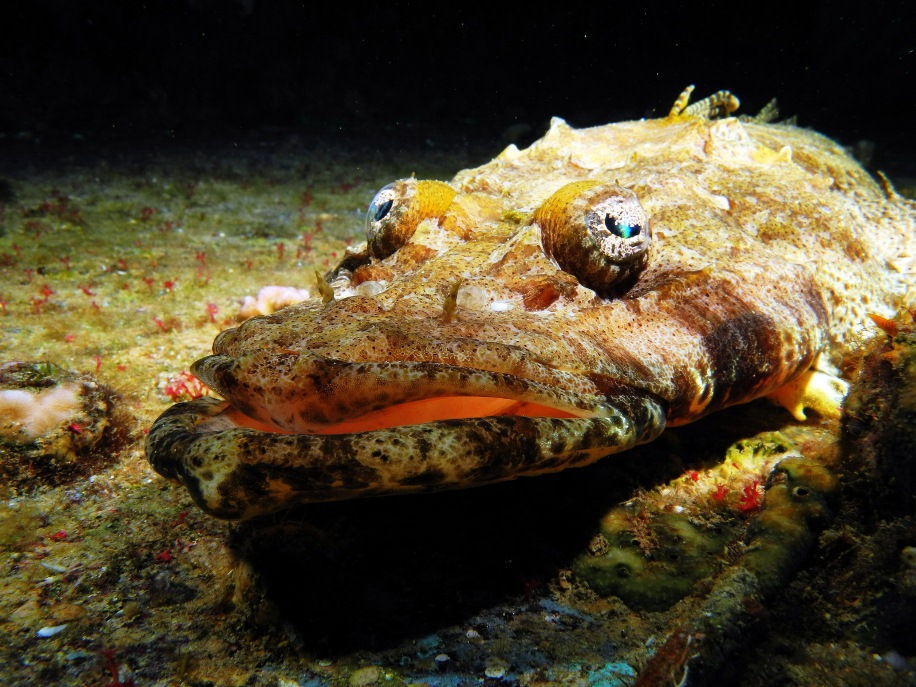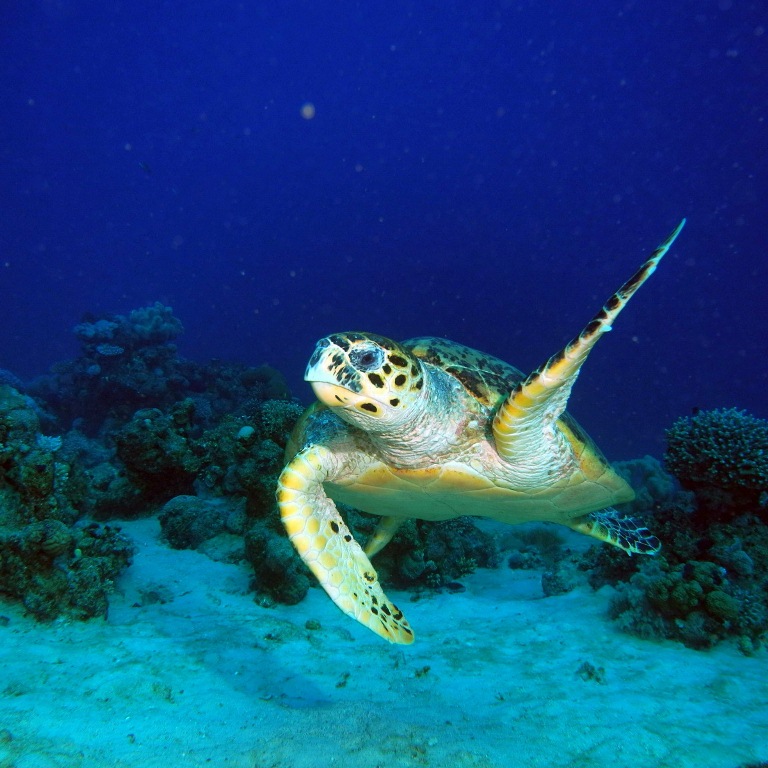 This review was written by Tal Mor – a diver and photographer for many years. Tal tested the P7000 and P7100 in the past year and this review is a result of over 50 dives with these cameras with different lighting setups.