DxOMark results are always controversial, but here we go – the first Nikon 1 tests are out.
I could not do a comparison with the latest mirrorless cameras because they do not have test data yet. Here are 3 quick Nikon 1 cameras comparisons:
Nikon 1 J1 vs. Nikon 1 V1 vs. Nikon P7000:
Nikon 1 V1 vs. Olympus PEN EP3 vs, Sony NEX-C3:
Nikon 1 J1 vs. Panasonic GF2 vs. Fuji X100: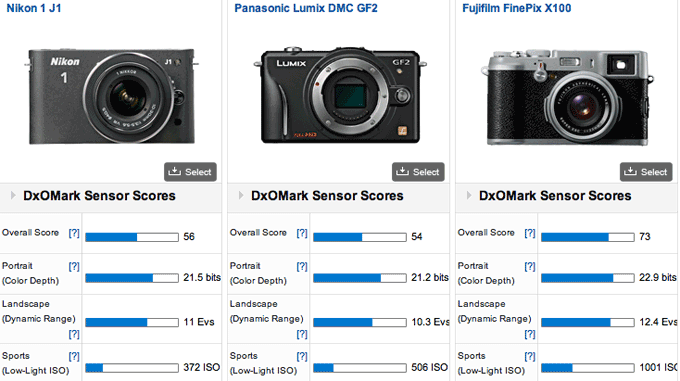 You can do your own comparisons for the Nikon 1 lenses.