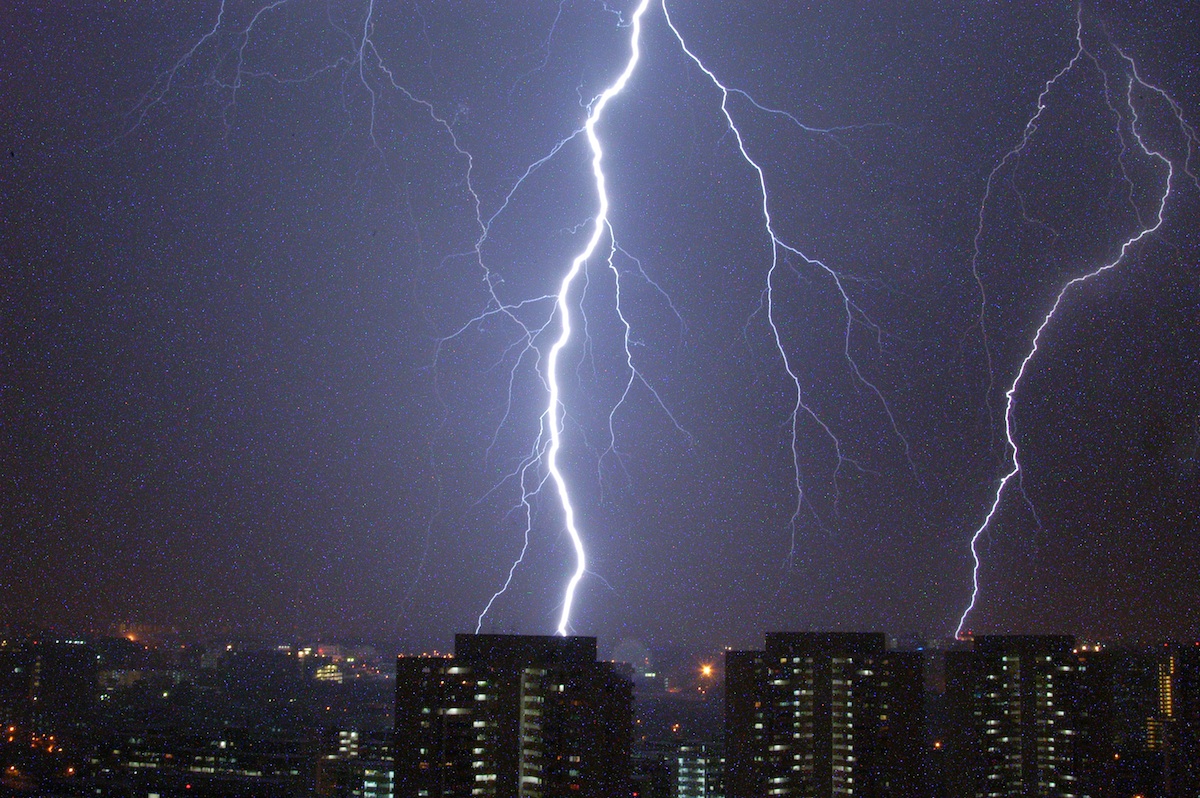 This guest post on Dark Frame Subtraction was written by Paul Marchant:
It is often true that some of the best ideas come from end users that feed the product roadmap get features implemented.  Two worthy ideas for consideration are:
Self calibration of dark frame subtraction for noise reduction
Exporting calibrated dark frame images for raw post processing
Both CMOS and CCD digital camera sensors that convert light into electrons produce small varying amount of ambient noise that affects the image each the sensor generates however it is only really noticeable with longer exposures lasting more than 5 seconds or so that can be set on most DSLRs and many hybrids.
The characteristics or signature of every camera's sensor is slightly different although in simplest terms the principle factors that directly influence the amount of noise generated:
The camera's ISO setting that amplifies the sensor's sensitivity
The ambient temperature of the sensor (how long the camera has been switched on for)
The length of exposure
To reduce noise in long exposures, Digital SLRs employ a technique known as dark-frame subtraction in which the camera takes a second dark/blank frame to measure the sensor's own noise then subtracts it from the image.  The disadvantage with this technique is that it requires the camera to mimic the original settings but taking a second frame but with the shutter closed.  The subtraction of the original image and the noise generated from the "dark image" leaves a much cleaner picture however the result is an exposure that is twice as long as it should be.  The alternative is to switch off noise reduction, shoot in RAW and use post processing software to clean up the image.
I propose that the next generation of DSLRs incorporate self-calibration functionality that allows each camera to cache a series of dark frames in memory with various ISO settings and exposures.  A cached dark frame can be immediately applied eliminating the need for a second hidden long exposure and would allow for continuous shooting. Photographers would also have access to calibrated frames on their memory card enabling a much simpler post processing workflow using the camera's own data that reflects the unique characteristics of its sensor.   This would require the camera to save the sensor's temperature in EXIF data to ensure the corresponding cached frame is applied with interpolation to correlate differences.   Hot spots generated by cosmic radiation or ambient noise could be eliminated by capturing multiple dark frames if require.    I believe the camera manufacturer that implements this technique in real time will capture the market in long-exposure / astrophotography.  I could certainly have used this technique when taking long exposure lightning shots!
This is the response that I received from Nikon when I forwarded this idea to their product management team several months ago – who knows, Nikon might yet adopt this technology and announce it on August 24th 2011:
Dear Paul ,

Thank you for your email.

We appreciate your feedback. I will forward your feedback to our 'design and quality' team for future review. Please bear in mind that this will not result in any direct feedback from Nikon. Please keep an eye on our website for future product releases that may include such a feature. Product updates and firmware updates are not implemented on demand unfortunately and it is up to the discretion of the design and quality department on what to implement in any future updates. I apologize for any inconvenience caused by this.

Should you require further assistance please do not hesitate to reply to this email.

Kind Regards,

Nikon Europe Support
More information on dark frame subtraction including an explanation of other factors that can influence image quality can be found on: