The winner of the 10th NR giveaway for a Think Tank Photo Retrospective Lens Changer 3 (Pinestone) bag is Trisha M. Congratulations!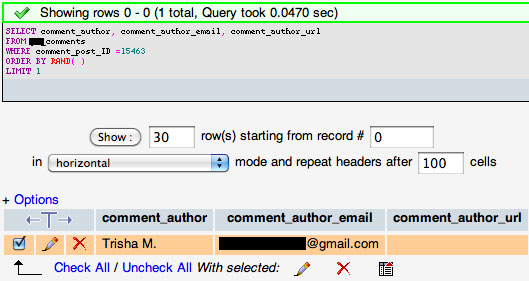 There were 4466 entries for this giveaway. I selected the winner by running a SQL script on the database that randomly picked one of the 4466 comments (I also made sure there were no duplicate entries).
I would like to thank ThinkTank Photo for sponsoring this giveaway. There will be more giveaways in the future, stay tuned!