From now on, I will try to have hands-on posts on all (ok, most) new Nikon products. They will be part of the new buying guide section that will combine the current price watch section. I will include also other reviews that are worth reading. First on the list is the new Nikon AF-S 85mm f/1.4G lens which was announced over a month ago.
The new 85mm f/1.4 lens with and without the hood on:
This is how the size of the new AF-S 85mm f/1.4 lens compares to the AF-S 50mm f/1.4 and AF-S 24mm f/1.4 lenses – it is slightly shorter and thicker than the new  24mm lens. The weight of the new 85mm is almost identical to the 24mm f/1.4 and it weights almost three times more than the AF-S 50mm f/1.4 lens: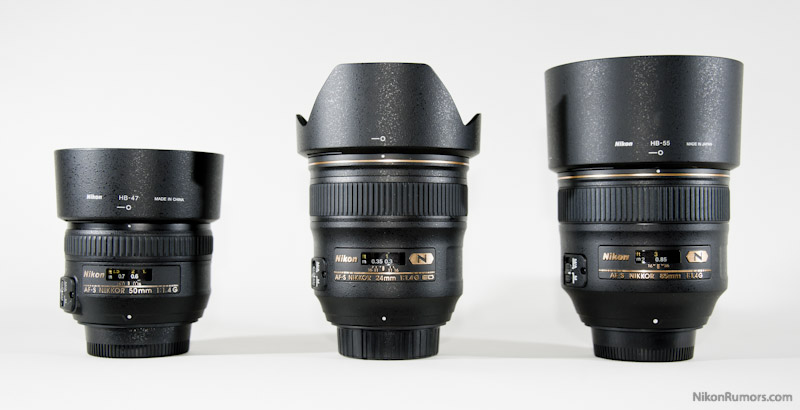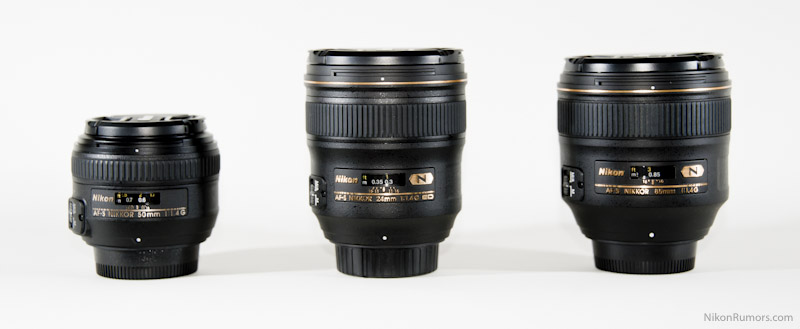 Light falloff (vignetting)
Wide open, you can see light falloff in the corners that almost completely disappears at around f/5.6. The following shots of a white wall were taken at f/1.4, f/2.0, f/2.8, f/4.0 and f/5.6 – the last one is a real world example taken at f/1.4 – you can hardly see the light falloff, especially in a larger resolution (I kept images small in size on purpose in order to demonstrate the light falloff/vignetting):
f/1.4 + f/2: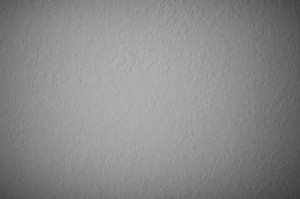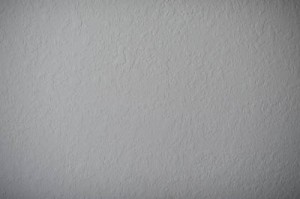 f/2.8 + f/4: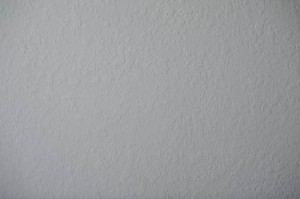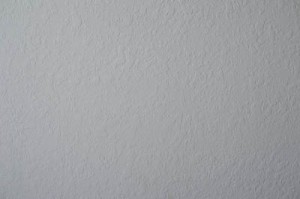 f/5.6 and a real world example @ f/1.4: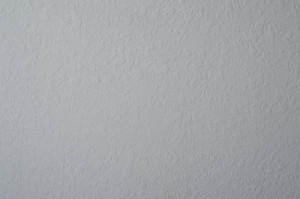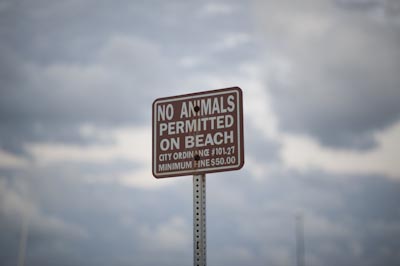 All pictures were taken with a Nikon D700. Except the product shots above, all photos were not post-processed in any way. I wanted to show the images the way they came out of the camera. I used Lightroom 3 to convert and resize the original NEF to JPG files. Most of the pictures were taken wide open at f/1.4 (with the hood on).
Portraiture
The Nikon AF-S 85mm f/1.4G is a classic portrait lens. When shooting wide open, you can completely isolate the background and emphasis on the main subject. Keep in mind that at f/1.4 the DOF is razor thin, for example: when shooting 10ft away from the subject, the DOF is about a 4 1/2 inches. Use a single AF point and make sure you focus on the eyes. In bright daylight you may need a ND filter if you want to take full advantage of the wide open aperture. The three pictures of the life size Chinese warriors statues were taken at bright sunlight (f/1.4, ISO 200, 1/5000- 1/6400 shutter speed) and I still had room to go, since the D700 has a maximum shutter speed of 1/8000. Here are few snapshots (all at f/1.4):
Low light
With wide open aperture of f/1.4, this lens is perfect for low light photography. All of the photos below were taken wide open with a D700 at ISO ranging from 1600-3200:
Bokeh
The Nikon AF-S 85mm f/1.4G (aka "the Cream Machine") lens creates a nice bokeh that has almost turned to a standard for all other Nikon lenses. You can often see photographers comparing other lenses to the blur created by the old Nikkor 85mm f/1.4 and I am sure the new version will continue this tradition.
Sharpness
This lens is as sharp as it can get – some may argue that the Nikkor 200mm f/2.0 (recently refreshed) is the sharpest lens in Nikon's line-up, but the 85 f/1.4 is definitely up there (the first photo was taken again @ f/1.4 – this is basically "the worst case scenario" in terms of sharpness):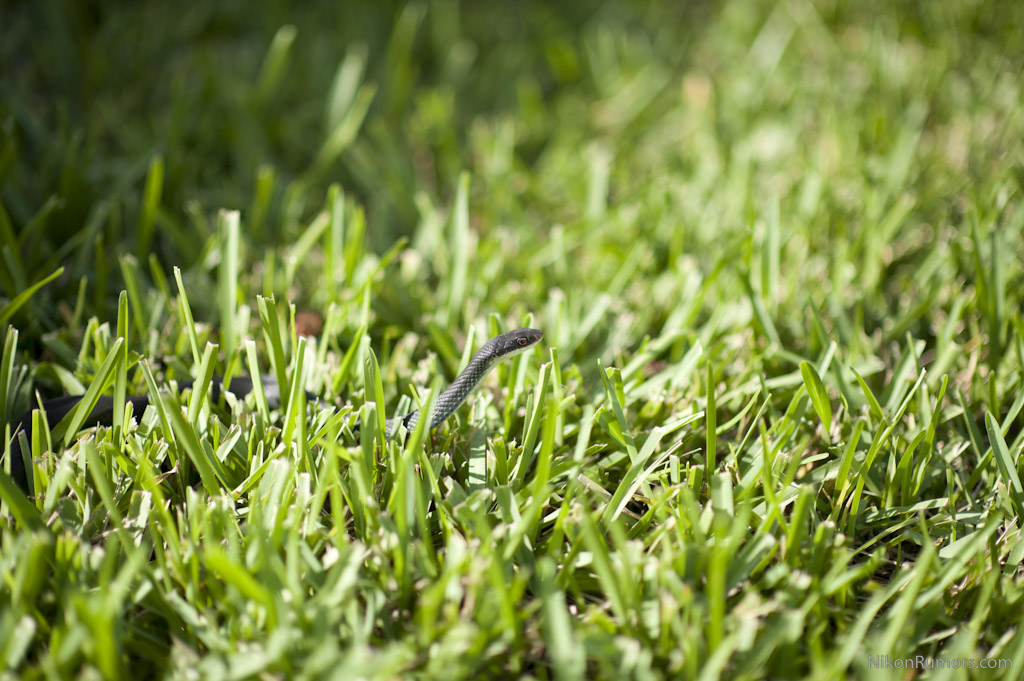 100% center crop from the above image (yes, that snake was in my backyard):
Another sample @ f/2.8: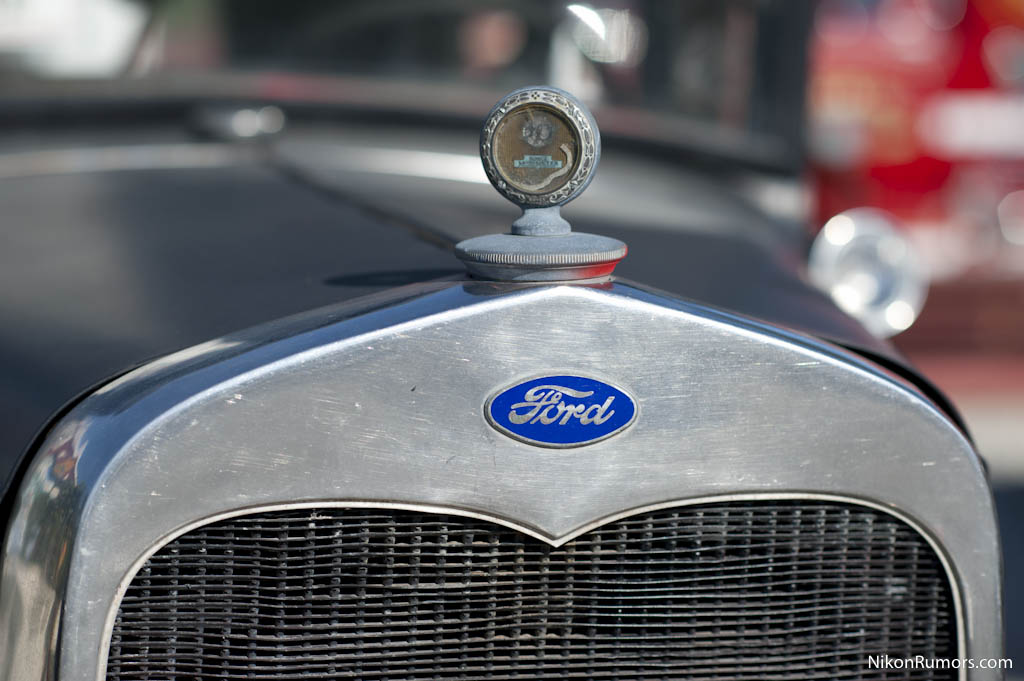 and the 100% crop:
Test charts
I got a lens test chart from eBay and here are the results – those will be much more interesting once I get data from other lenses, since I will be using the same test chart and I will be able to do comparisons. Larger jpg files of the test charts are available on flickr. The cropped area is above the center (expect better sharpness in the center of the frame) :
Extreme lighting conditions
Here are some examples of flaring and ghosting when shooting directly at an intense light source. The newly implemented Nano coating on this lens definitely helps and with some post-processing all those images will be usable:
Focusing
Focusing is fast due to the new Silent Wave Motor (SWM). On few occasions, in low light situations, I had to manually override the focus but this would be the case with any Nikon lens.
Close ups
The Nikon AF-S 85mm f/1.4G lens cannot really be used for close ups, since the minimum focus distance is 3ft (0.85m) even though I was able to get a close focus to an object at 34in. (snapshot also @ f/1.4):
Other Nikon AF-S 85mm f/1.4G lens info
Main features:

Nano coating (N)
Manual/Autofocus mode switch (M/A)
Internal focus (IF)
Integrated Nikon Silent Wave Motor (SWM), which means this lens can be used with Nikon DSLR bodies that do not have AF motor (Nikon D40 for example)
Nikon Super Integrated Coating (SIC)
Distance window
Rounded 9-blade diaphragm
77mm filter size
10 elements in 9 groups
Minimum aperture is f/16
Angle of view in full frame: 28°30′
Reproduction Ratio: 0.12x
Product number 2195
Weight: 23.3 oz (660 g)
Dimensions: 3.4 x 3.3 in. (86.2 × 84 mm)

As most of today's Nikkor lenses, the 85mm f/1.4 comes with a LF-1 rear lens cap, 77mm front cap, HB-55 bayonet lens hood and CL-1118 semi soft lens case
The Nikon AF-S 85mm f/1.4G lens currently sells for the list price of $1,699.95. I expect this lens to be back ordered for few months due to high demand.
Nikon AF-S 85mm f/1.4G lens on Nikon Imaging
The old Nikon 85mm f/1.4D AF lens is removed from Nikon's website and it is not included in their latest lens catalog. Prices will probably drop even further on eBay once the new version becomes freely available in stores
The Nikon 85mm f/1.8D AF lens is still listed on Nikon's website – it will be interesting to see if this lens will be replaced as well in the future.
MTF and lens design comparison between the old and new 85mm f/1.4 versions (old|new):
Related media
Nikon 85mm f/1.4G vs. Nikon 85mm f/1.4D AF comparison:
This is the Nikon AF-S 85mm f/1.4G lens group pool on flickr:
Next hands-on will be for the Nikkor 55-300 f/4.5-5.6G ED DX lens and will probably be online next weekend. The new buying guide should be online soon.
Disclosure: the reviewed product(s) were loaned from B&H who is an affiliate sponsor of NikonRumors.com.