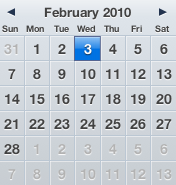 Nikon press conference is scheduled for February 3rd, 2010 – I am saying this with 100% confidence. As I mention before, this time I will not specify the country and location. This date also matches with the expected release of new Coolpix cameras on February 2nd.
In the past Nikon has not scheduled press conferences for their Coolpix line – they have done that only for new DSLR models and lenses. On February 3rd we will either have Coolpixes, DSLRs and lenses announced at the same time, or Nikon has a "special" Coolpix to talk about.
If the February 3rd event is Coolpix related (I doubt  that), we may expect another press conference the week after.