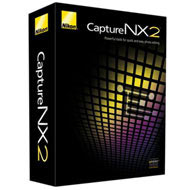 You still have more than a month left to take advantage of this offer from Nikon (US only):
Purchase Capture NX Version 1 from a Nikon Inc. authorized reseller, (Product number 25338) between May 1, 2008 and December 31, 2008 to receive a FREE Capture NX 2 Upgrade directly from Nikon. Simply call 800-Nikon-UX with your product key and provide a copy of your proof of purchase to receive a Capture NX 2 key code free of charge.
Currently Capture NX Version 1 sells for $102.33 @ Amazon – so you can safe about $40, since Capture NX2 goes for $145.47.
In the UK, you can still get version 2 for free with a purchase of D700.