Update: jeff-c confirmed the release date of December 1st (source).
Who can translate this invitation(?) for us?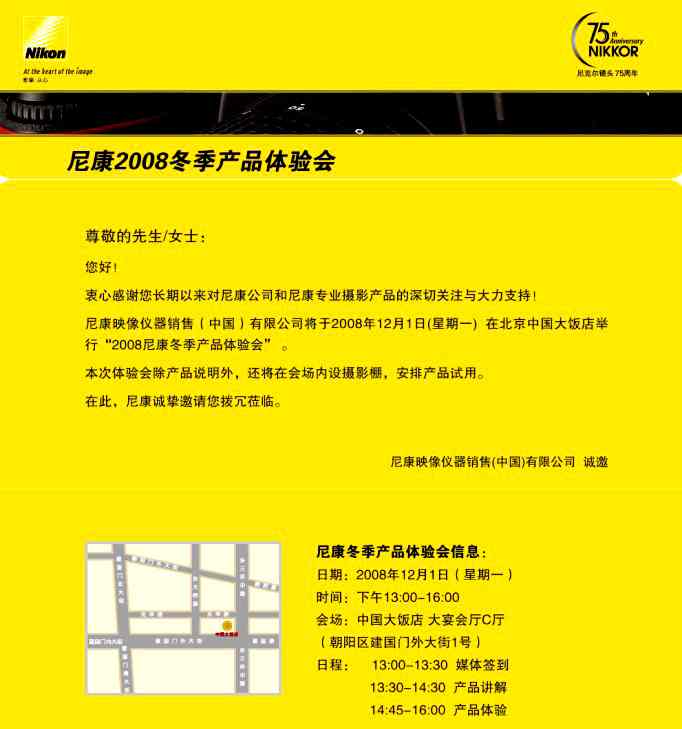 I can only see the date of December 1st, 2008.
Source
Translation update:
Respectful Ladies and Gentleman,
How are you,
Thank you for a long term support and deeply concern for the Nikon Company and Nikon professional photography products.
2008 Winter Exhibition on Nikon experience
Beside Product description in the exhibition, the Nikon experience will have studio set up in the venue for products trial. Hence, Nikon would like to invite you sincerely.
Nikon imaging equipment sales (China) Co., Ltd.
Message in the Winter Exhibition for Nikon experience
Monday 1st December, 2008
Time 13:00 – 16:00
Grand Ballroom C, China Hotel
Jian Guo Men Wai Avenue, Chaoyang District
Schedule:
13:00 – 13:30 Press sign-in
13:30 – 14:30 Products Description
14:45 –16:00 Hand on product experience