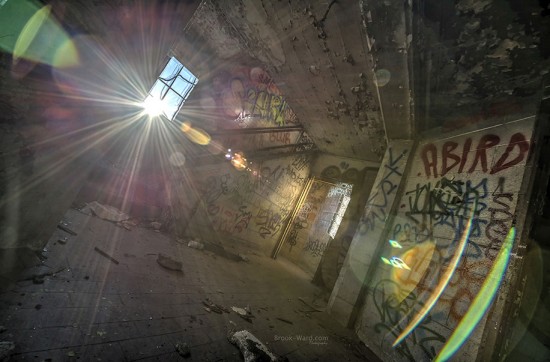 Today's guest post on Urbex Mecca - Detroit is by Brook Ward (Website|Facebook|Google+|500px|Flickr):
About me: Let me start by introducing myself.  I am photographer based out of Pittsburgh Pennsylvania and enjoy underwater, sports and HDR photography.  Since I don't get to scuba diving as often as I'd like, most of my photography is focused on landscape and architecture HDR work.  I know, I know….you don't like HDR.  I get it and I understand it isn't for everyone.  I practice HDR on the "softer side", which I think gives it great color but isn't over saturated.   You can see more of my work at http://brook-ward.com
Thanks: I'd like to thank Nikonrumors.com for featuring me a second time.  The last time my post was about Shark Photography -  you can see it here.  Anyway, I truly appreciate the opportunity to share some thoughts, my experience and some pictures with you again.
Before I get into the main article, I have a few additional housekeeping items around location sensitivity and safety/danger: