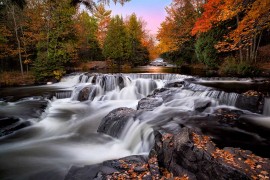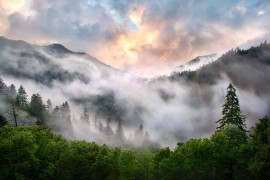 "Lens diffraction in photography" is the third [NR] article by Steve Perry (website | YouTube | Facebook). You can check also his previous posts "How to use Nikon's AF-ON and back button autofocus" and "How to use a polarizing filter".
Diffraction - it's a topic that is frequently floated throughout internet forums and camera clubs, especially among landscape and high resolution shooters. The problem is, those discussions can leave you more confused than a chameleon in a bowl of Skittles.
In this video, we'll go over all the essentials you need to know about diffraction in photography and kick the myths to the curb. We'll dive into just what diffraction is, what it looks like, and what causes it.
And, most importantly, we'll look at how diffraction can impact your photography and what you can do about it.
The video uses example after example to tackle burning questions such as:
How far can you safely stop down?
Does diffraction limit the usefulness of high res sensors?
Can you sharpen out diffraction?
Should you ever use small F/stops?
What causes diffraction in the first place?
What's the difference between sharpness and depth of field?
So, if you're ready to discover the truth about diffraction and its impact on your photography, go ahead and press that play button:
Sample photos
For this image, I only needed F/9.5 to pull it off. I had experimented with F/6.7 and then F/8, but the truth is those F/stops just weren't getting me the foreground to background sharpness I needed. So, F/9.5 and a little hyperfocal distance saved the day. While my D810 is seeing slight diffraction at F/9.5, it made little difference - and was essentially gone with just a very slight amount of sharpening. I feel like I can print this about as large as I'd ever like. Captured with a D810, Nikon 28mm 1.8G, F/9.5.