→ The Nikon D750 seems to be out of stock in many stores in Germany and the current wait time is 1-2 months. Really strange development on one of the best selling Nikon cameras (maybe a replacement is coming soon?).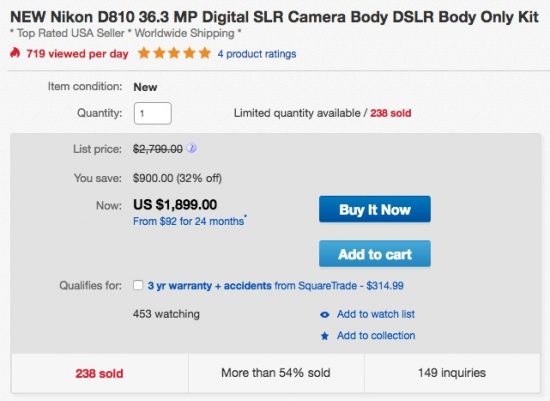 → New low price for the Nikon D810 (gray market): $1,899.

→ Another strange development - two days ago Nikon Japan introduced a new D5300 kit with the new AF-P 18-55mm f/3.5-5.6G VR lens (the D5300 was announced in 2013 and is still available for sale).

→ Nikon received the "iF Design Award 2017" for five products.