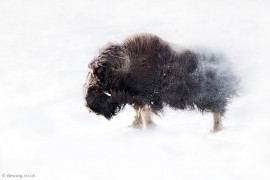 Another post by Des Ong (website | Facebook | Instagram) with some amazing pictures from the Scottish Highlands and Norwegian Mountain range (see also his previous articles here and here.):
As a professional wildlife photographer, mid winter to early spring involves a lot of travel for personal projects and leading photo tours. The working conditions vary tremendously. This year for example, the temperature range that I was exposed to varied between -20°C to +35°C (-4 to +95°F) within a few weeks. Needless to say that equipment reliability is very important to me in such extremes.
My first winter journey began in the Scottish Highlands. My intention this year was to record a few subjects that reside in this northern part of Britain, namely the Mountain Hares, Crested Tits and Ptamigans. With the help of a good friend living nearby, I was able to photograph two of the three I set out to achieve. We did search for the Ptamigans, which can only be found at certain altitudes, but the road to the best location was closed due to severe weather conditions.

Nikon D810, 80-400mm f4.5-5.6 AF-S VR, ISO800, f8, 1/1250th sec., handheld.