I'm very interested in this lens. I am hoping for many things, one of them being a reasonably compact size.
I posted this on the blog, but many will miss it;
after having a play with that 35mm pic layered on a 24mm 1.4 and 50 1.4, i have come to some conclusions.
first, you don't need photoshop to see.
the front element is very far forward (much more so than 24 1.4 and 50 1.4).
second.
the pic seems to be at a slightly different angle to the ones on nikonusa.com.
if i just shrink the pic down so the contacts are the same size as the ones on the 24mm pic, the 35mm is significantly longer than the 24mm.
but as i said, the curves are harder than the 24, leading me to think it is at a different angle. so i adjusted the pic so that the face plate is the same size as the 24mm (not using the same dimensions) and assuming the face plates are the same size (this is possible).
after doing this the mount lined up perfectly and the back curve of the lens lined up perfectly, and the af contacts lined up perfectly with the 24mm.
leading to my conclusion that they are the almost same size. the 24 is slightly wider at the far end (very slight).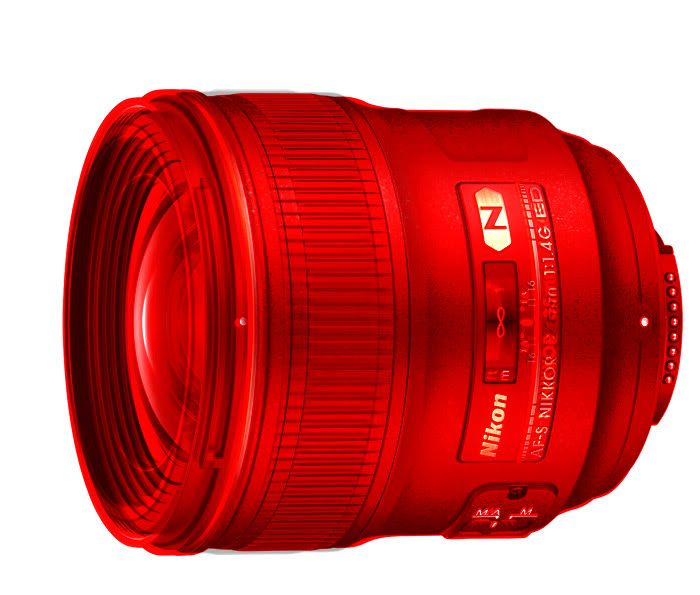 the 35 is on top in black at 30% opacity. the 24 is underneath in red at 100% opacity.