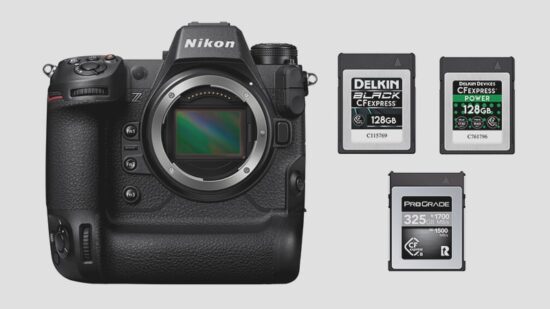 Alik Griffin tested almost all available CFexpress Type B memory cards on the Nikon Z9 camera and came up with this list of recommended/best memory cards with the in-camera speeds as well as if they worked for 8k NRAW:
The conclusion:
For hybrid shooters that need fast cards for both stills and video, Nikon brand cards, Delkin, Angelbird, Lexar, and the Prograde Cobalt are going to be your best options. In general, the best cards for Nikon cameras right now are:
Look for Sandisk and Sony to upgrade their cards with better-sustained minimum speeds in the future.
For those buying the Nikon Z9 just for video, you can get a really good value with some of the Angelbird cards like the Pro 1TB MKII card and their SE card.
For photographers that still use XQD cameras and readers, the Lexar Diamond card is a great option.
Make sure you visit the original article for more detailed information. Check out also the updated benchmarks for the Z6 / Z7 II cameras.
The world's fastest Lexar Diamond Series CFexpress Type B memory cards are now in stock for the first time
First Nikon MC-CF660G CFexpress Type B memory card benchmark
Best CFExpress memory cards for the Nikon Z6 II, Z7 II, and Z9 cameras