I already reported that the next batch of Nikon Z9 cameras is expected to be shipped around March 5th. It seems that my report is accurate because Amazon just opened again Z9 pre-orders (update: sold out already):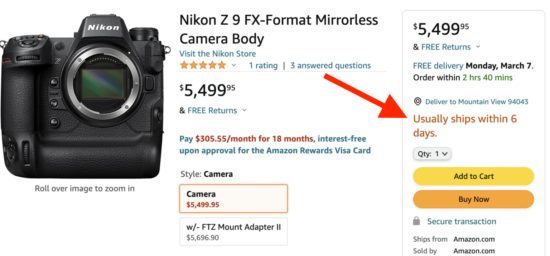 Last time the Z9 sold out almost immediately.
Update – Amazon did ship the Nikon Z9 orders placed on March 2 when this post went live:


Previous Nikon Z9 coverage can be found here.
Nikon Z9 pre-orders links: