Pauls' Photo is holding a live online presentation later today with an NPS representative and the topic is "Nikon Z9 out of the box – making sense of menus". The exact time is: Friday, February 25th, 5:30 pm (Pacific time). The event is free and you can register here. Additional information:
Exploring the Menus of the Z9

Friday, February 25, 2022 at 5:30PM west coast time

Join Paul Van Allen here at Paul's Photo and Creative Photo Academy for this exclusive one-night only event!

Spend an incredible night exploring the settings and functions the Nikon Z9 has to offer.

Paul, a Nikon Technical Rep, will lead us on a tour of the Z9's various menus.

Come find out how to configure your settings, explore what you can do and exactly how you can do it!

60 min + Q&A

Nikon Z9: Making Sense of Menus It's here! The Z9 is here and in many of your hands or you are curious about the amazing new camera. You might be wondering how to really unlock the full providential of you new camera. The secret is in the menu system… Menu settings… Menu short cuts… Button customizations… and How to use the Menu Banks! Nikon's Z9 offers us new tools and new possibilities to be creative, to get the maximum benefit from your Z9, you first have to learn what it can do.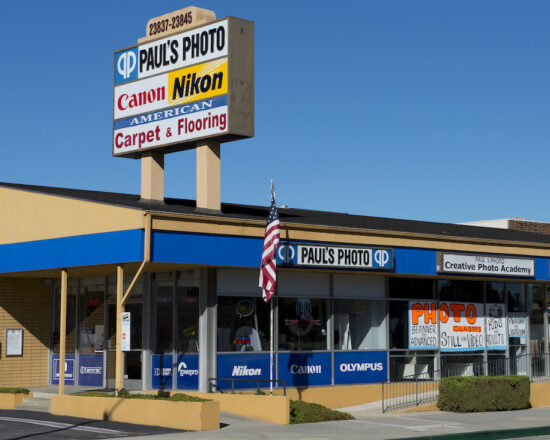 Pauls' Photo is an NR sponsor – please consider them when you place your next Nikon order. Pauls' Photo is located in Torrance, California. You can follow them on Facebook, Instagram, and YouTube. For easy access to Paul's Photo website, use the banner on the sidebar or any of these direct links:
Thanks!