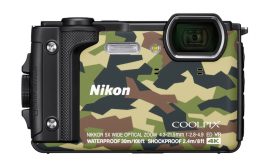 Today Nikon released new firmware updates for the Nikon Coolpix A900, Coolpix B700 and Coolpix W300 cameras:
All three updates fix the same issue:
The order in which pictures were displayed in the SnapBridge Download pictures thumbnail list would sometimes change.
Note: Update SnapBridge to version 2.8.3 or later.
I am pleasantly surprised that Nikon is still providing firmware updates for old point-and-shoot cameras.