Now Yahoo Japan also reported a large number of existing Nikon Z9 pre-orders: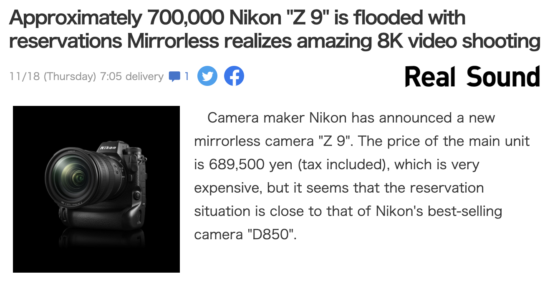 I will not go into details this time becuase my last report came from a legit Japanese publication that had a typo in their article.
Over two weeks ago I already reported about "an incredible number of Nikon Z9 pre-orders received".
Last week Amateur Photographer confirmed my report:  "UK dealers are witnessing a blizzard of orders for the camera".
So before you go and make another sour/clickbait YouTube video showing off that you know some basic 5th-grade math, I suggest you don't blame the messenger.