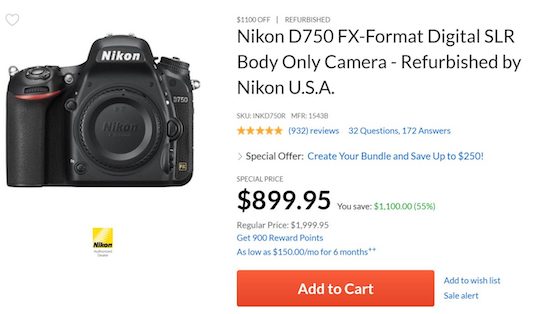 Refurbished Nikon D750 cameras are now on sale for $899 at Adorama (regular price: $1,197).
The price of the regular D750 is expected to drop to $999 for Black Friday.
Just another indication that the D750 replacement is coming soon.
Also: the Tokina AT-X 116 PRO DX-II 11-16mm f/2.8 lens is $210 off (today only).