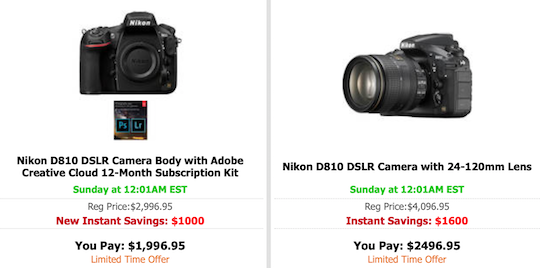 As previously reported, Nikon reduced the price of the D5 and D810 DSLR cameras in the US. The D5 is now $500 off and the D810 is up to $1,600 off. Most US retailers offer different free accessories with each purchase, check the different listings for more information: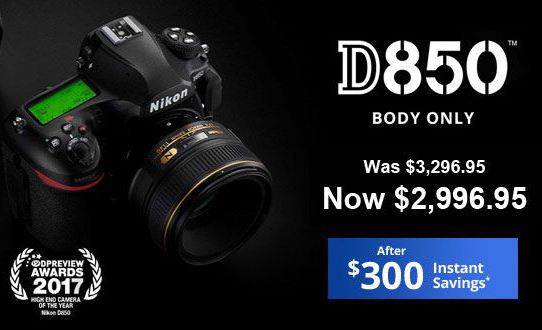 Update: the Nikon D850 is again $300 off: Adorama | B&H | Amazon.
The following refurbished Nikon deals are also still available:
The Topaz AI sale and Luminar July 4th pricing are ending next week.