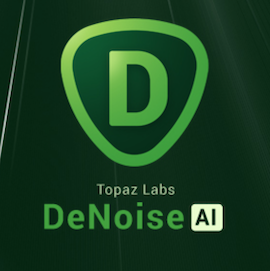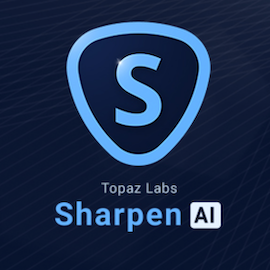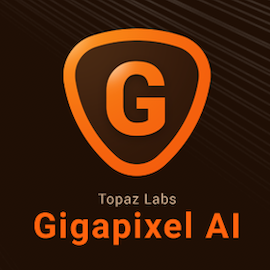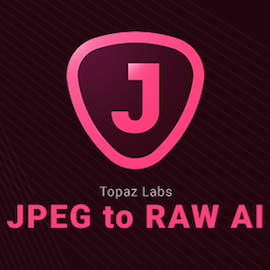 The updated Topaz Labs AI bundle is now $150 off. The bundle includes DeNoise AI, Sharpen AI, Gigapixel AI, and JPEG to RAW AI (this is a limited time offer that will expire next week).
You will only pay for what you don't own already - for example, if you have Gigapixel and Sharpen, but not JPEG to RAW or DeNoise, you will only pay for two of these products and you'll still get the discount (the discount is automatically applied in your cart when you are logged in to your Topaz account):
"Topaz AI products have been updated in a major way! For the first time ever, Topaz is excited to release 4 major updates at the same time. With a fresh coat of paint, improved user experience, updated AI models for better results, and the most powerful performance yet, Topaz AI products are better than ever before. Wanna see for yourself? Start a trial of Gigapixel AI, Sharpen AI, DeNoise AI (now including AI Clear!), or JPEG to RAW AI today."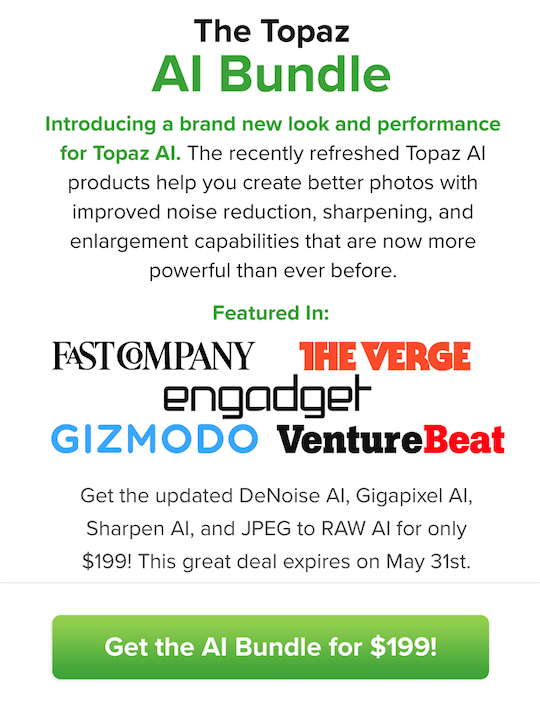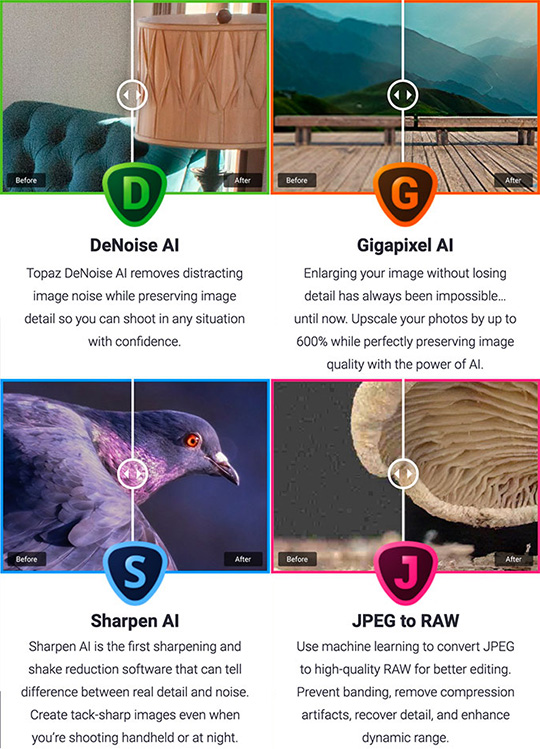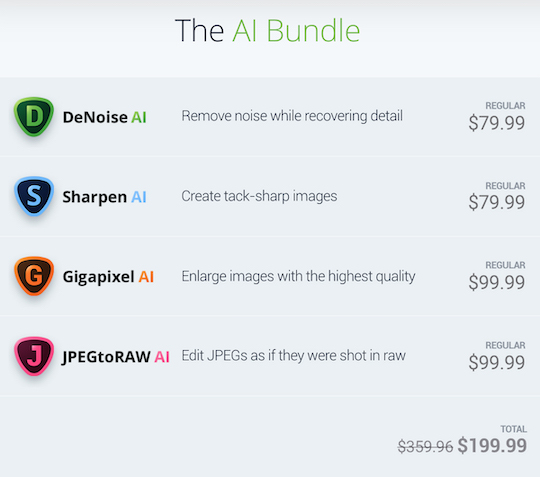 Via PhotoRumors