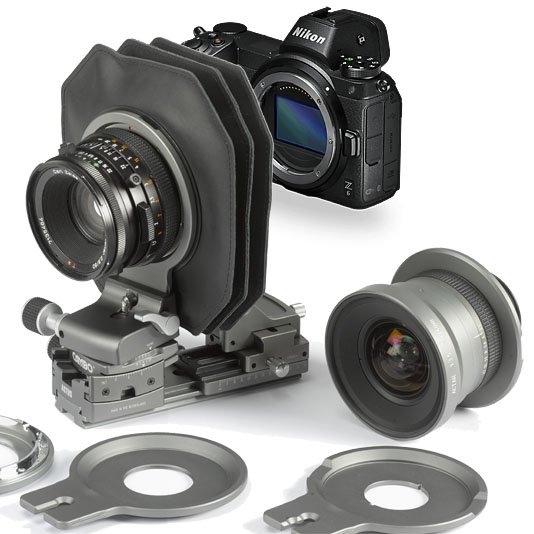 I already mentioned about the upcoming Cambo Actus version for Nikon Z-mount mirrorless cameras. Yesterday DC.Watch published some additional information on the new Actus for Nikon Z6/Z7 (Google translation):
Take Corporation announced on October 22 that it will add Nikon Z mount for Cambo "Actus". Also announced an upgrade kit to extend the extension function to existing Actus additionally.

Actus for Nikon Z mount

View camera system compatible with Nikon's installation on Z mount adopting machine Z 7 and Z 6. Release date and price are undecided.

It is said that the flange back is a system that is compatible with the short Z mount, and combined with the size of the mount diameter, the tilt limit is greatly eased compared to the camera with the mirror.

Actus Upgrade Kit

A kit that extends Actoli's tilting function. It is developed with three kinds of "AC – 371 REAR BASE TILT KIT" and "AC – 373 DUAL BASE TILT KIT", "AC – 375 FULL BASE TILT KIT".

The tilt angle with Actus alone has been compatible only with the lens side (front), but by using the upgrade kit, the tilt operation on the body side (rear) is also possible.

By using the kit, the front and rear inclination angles increase by 15 degrees. The adjustment angle is 5 degree increments.
Price is TBD. Cambo Actus products are sold at Adorama and B&H. Check Cambo's website for additional information.