The Big Picture – a review of the Nikon Z7 camera is by John Slaytor:
To focus solely on individual components of a camera is very like not being able to see the wood for the trees.
In the numerous Nikon Z7 reviews that I have read, no one seems to have appreciated the camera's Gestalt. Individual components of the camera are compared with the Nikon D850 and the Sony A7 series with Nikon inevitably being criticised for being late to the party.
However, I think the camera is groundbreaking because it feels so complete and intuitive. If the Nikon D850 is a Range Rover (it can go anywhere in comfort but everyone knows that you're coming) then the Nikon Z7 is a Porsche (useless off road but unbeatable on the tarmac). Small and perfectly formed, controls are exactly where you want them. In comparison, when I played with a Sony A7III, it felt like a cheap plastic toy with uncomfortable buttons.
For the first time ever for Nikon, the Series S 24-70mm F4 lens is completely integrated with the body. What do I mean by this? Being able to customise the focus ring and turn it into a seamless exposure compensation dial, is, for me, revolutionary. I have left a world which necessitated bracketing to one where I can secure images with confidence.
In good light the camera's focusing is a marvel. Images almost instantaneously shimmer into being. In contrast, with my Nikon D850, I can watch images as they come into focus. The relative slowness of focusing is a distraction when I use the Nikon D850.
The 24-70mm S series lens is also so quiet that I don't hear it when it focuses. This means that I am not being distracted from the image by a lens motor. Its sharpness is extraordinary, making my 105mm 2.8 lens look ordinary.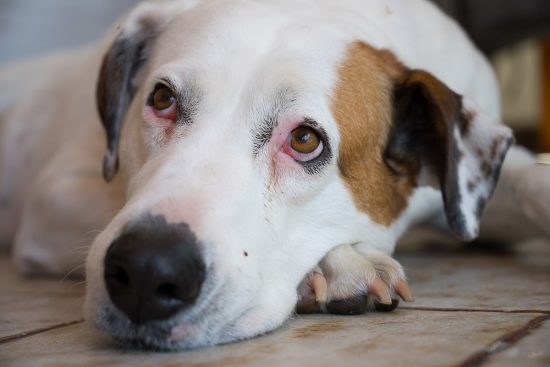 Then there is the shutter. Loud enough to know a photo has been taken but quiet enough not to distract me or anyone else. This is particularly important when I photograph funerals. I have used the camera in silent mode but for me it is unsatisfactory not to have the shutter confirm the picture has been taken.
As for image stabilisation, it is invisible. With my VR lenses on the Nikon D850, I could hear their mechanisms working. There was also the lurching of the lenses visually if I moved the camera. Now with the Nikon Z7, I only know image stabilising is working because I now shoot handheld pin-sharp images at 1/60th of a second when previously I would've hand-held at 1/250th of a second, a 2 stop improvement that means I can comfortably shoot at 6400 ASA and not resent the fact that the lens is F4 and not F2.8.
The electronic viewfinder is a non-issue. I never get the sensation that I am looking at a small television screen when I look through the viewfinder which I did with the Sony A7III and with a Fuji X100s that I owned briefly. Instead, what I see is what I get (a true WYSIWYG camera) and the peak focusing contours in manual focusing mode are amazing.
Finally, the size of the Nikon Z7 makes it subject-friendly. At the other end of the spectrum, my Nikon D4 felt threatening to anyone being photographed. It was large, a Hummer of a camera. In contrast, the Nikon Z7 is as discrete as a Leica. Small in the hand even when combined with the 24-70mm lens, its appearance is non-invasive and as a result, subjects are more relaxed.
The camera does have flaws. Its focusing in low light is 65% of what the Nikon D850 can accomplish. Focusing dramatically slows down and the ability to lock on to subjects is diminished: images all too frequently softly move in and out of focus.
As an action camera, it is less than ideal. There is a lag between taking the photo and the result so you're never quite sure what was taken.
The Bluetooth pairing is a joke. Sometimes it works, usually it doesn't. I only shoot in RAW and Wi-Fi only works with JPEGs so I have to use the in-body editor for each image I want to transfer as that automatically converts them to JPEGs.
As for only one card slot, for me this is irrelevant. I have never used the second slot to back up with my other Nikons. When I have had a card failure, it was a Compact Flash card. The XQD cards are built like bricks.
In conclusion, this lens is perfect for my photography which is primarily composed portraiture. I won't sell my Nikon D850 as it covers the above mentioned weaknesses. However, the Nikon Z7 is now my primary camera. My Nikon D810 is currently on eBay along with my 24-70mm 2.8 lens.
---
John Slaytor has photographed funerals since 2007.
A professional photographer, John Slaytor's photography has been purchased by Australia's major institutions, including the National Portrait Gallery, the National Library of Australia and the State Library of NSW
An acclaimed photographer, John Slaytor has been recognised by Australia's  most prestigious photography competitions, including the National Photographic Portrait Prize, the Olive Cotton Prize and the Moran Photographic Prize. His websites are:
If you have an interesting idea for a guest post, you can contact me here.
The Nikon Z7 is now in stock at Amazon.
Like: Nikon Z Facebook page | Join: Nikon Z Facebook group