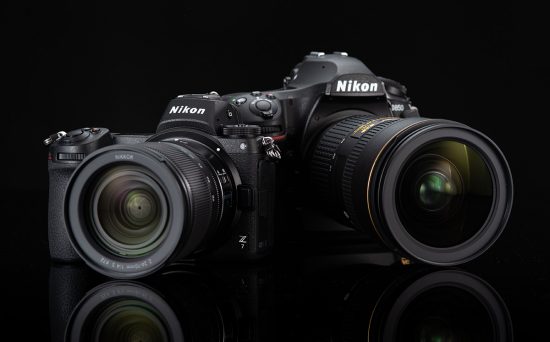 Mobile01 published their extensive Nikon Z7 camera review – here is a recap:
Regarding battery life:
The 920 shutter actuations consist of 911 JPEG, 457 RAW, 12 videos 3840 x 2160 30fps just 07:39 total time.
Regarding single card – They screen captured McNally's opinion: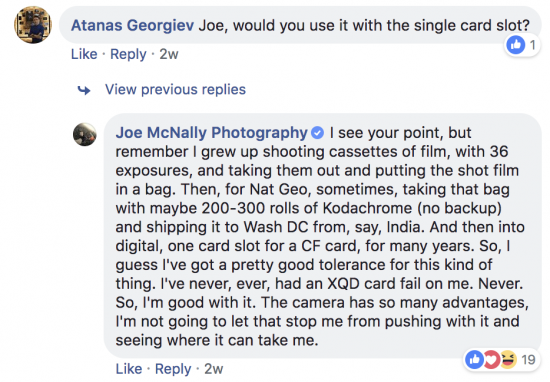 Buffer:
About 20 shots.
They are very surprised that JPEGs took longer to write than RAW in their tests. 1.56G of RAW was faster to clear than 458MB of Jpegs.
9fps is 12-bit RAW. 8fps for 14-bit RAW. Of course 5.5fps with AF.
Autofocus:
Overall it is good, but definitely not up to the standards of a D850.
AF lagged a little when focusing on misty landscapes and clouds in the sky. Not up to D850 level.
-4EV on all AF points. But it could be sluggish at extremely low light levels. In fact, in the low light AF tests you can see times when it is complete darkness.
There is a low light AF mode which helps to improve AF in what seems to be complete darkness. How it technically works is unknown. Watch the video.
High ISO:
Shooting Jpeg with the same settings, The Z7 seems to have a teeny little more grain than the D850.
F-mount lens compatibility:
The Tamron 24-70 f/2.8 and 70-200 f/2.8 can't AF at all.
All MLs have a problem where if focus is on something at the back and the object in front is blurred out, when you switch focus to the front object AF is slower. The issue is a little more noticeable with F-mount lenses.
Some additional major points:
The Z7 managed to shoot 2237 photos at 5 seconds intervals over 3 hours and 9 minutes. His "real life use" is 920 shutter activations to get to 9% battery.
The lenses are a metal construction and weather-sealed.
 It takes one second from turning on the camera to being able to take a photograph.
AF is fast, group AF is accurate.
Face tracking works well and tracks the same face during movements; if the person turns around (i.e. face is hidden) the A F jumps to another face.
IBIS keep rate is 27/30 shooting at 1/20s, 12/30 shooting at 1/10s, and also 12/30 at 1/5s.
Autofocus video tests:
Continuous AF:
Group AF (link to download photos):
Face tracking:
4k with 35s:
12,800-25,600 ISO:
Another translated version of the review can be found here (.doc file).
Thanks AYWY, Vim and Semaphore!