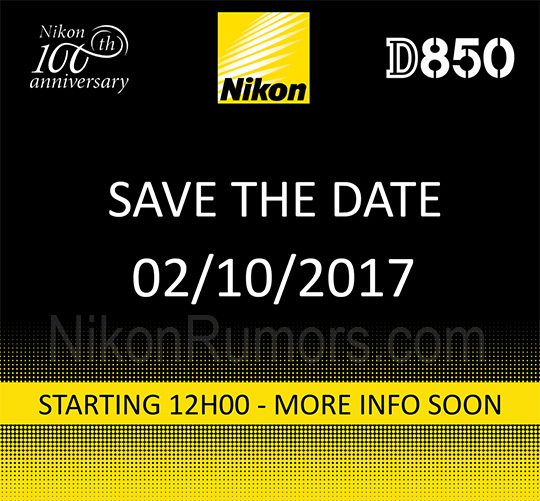 Nikon Belgium will have an event on October 2nd, 2017 – they recently sent out emails with the above banner and no text. The 100th anniversary and D850 logos are both on the banner.
Just a reminder that similar events will take place in Germany and The Netherlands in the last week of September. There is a very good chance that the Nikon D850 camera will be officially announced by then.
Like the new Nikon D850 Facebook page and join the growing Nikon D850 Facebook group.