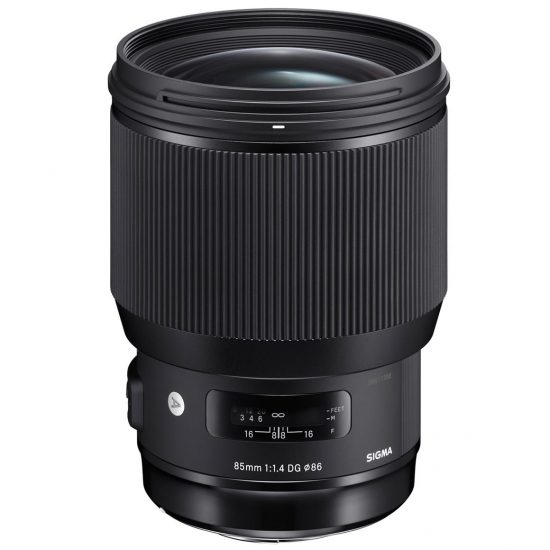 DxOMark published their test results for the Sigma 85mm f/1.4 Art lens ($1,199) and called it a "new benchmark". Here is the updated list of the best 85mm lenses for Nikon F mount – the $4,490 Zeiss Otus 85mm f/1.4 lens is now at the #2 spot: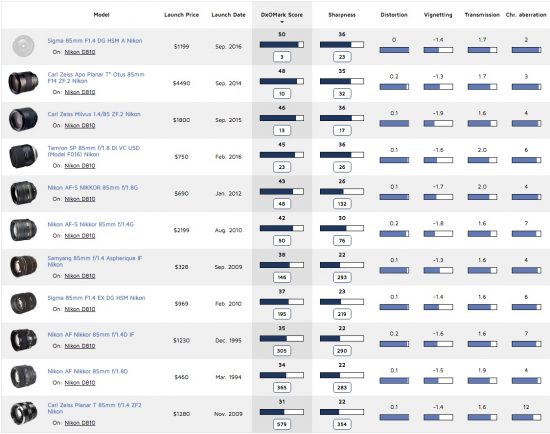 More 85mm lens comparisons:
DxOMark's conclusion:
With its Art series, Sigma has done much to improve its standing as a high-end lens maker. Until only recently, Canon and Nikon were on safe ground with their high-speed primes, but makers such as Sigma and Tamron (and Zeiss) are beginning to make inroads. While all the full-frame Art series lenses are excellent performers optically, the latest model in the range is also its best. It also happens to be the most expensive to date, but the $1,199 asking price seems reasonable. That it outperforms the Zeiss Milvus and outrageously expensive Otus equivalents probably says enough for most people — and that's even before discussing the merits of autofocus versus manual on high-speed lenses like this.