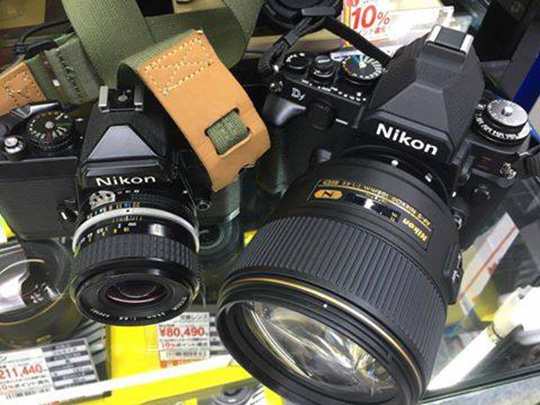 DxOMark published their test results for the Nikon AF-S Nikkor 105mm f/1.4E ED lens ($2,196.95) and called it the best-performing lens in the lineup below 200mm:
If you're in the market for a high-speed short telephoto, you will have likely considered the AF-S Nikkor 85mm F1.4G, but you may unsure about that model's slightly higher-than-expected chromatic aberration. The 105mm F1.4 makes an interesting alternative.
Older Nikon users may recall a similar dilemma during the 80's, when the company had both a manual-focus 85mm F1.4 and a 105mm F1.8 in the lineup. Back then they were introduced side-by-side, but a few years separates the two models today, and the 105mm F1.4 has even higher optical performance and image quality. There are some trade-offs, though. One of the 85mm's most attractive features is its more manageable size: the 105mm is significantly larger and heavier.
However, the new model has more uniform sharpness across the frame, even wide-open — useful if you're composing away from the center; and it has far lower fringing than the 85mm. Although there's little to choose from between the two focal lengths, the improved performance of the 105mm F1.4 could be enough to sway potential purchasers away from the 85mm F1.4.