A Wedding Photographers take on Aviation Photography with the Nikon D5
My name is Eric Williams and I am a wedding and portrait photographer based in Southern California. My work can be seen at www.WattPakStudio.com or on my Instagram account @ericwilphotog. Please click on photos for larger view.
I am a frequent reader/stalker of Nikon Rumors and just recently had the chance to put my new Nikon D5 through its paces at a regional air show. I, like many believe, was fraught over whether to upgrade or not to the new Nikon D5. My decision was not formulated like many others; I was not deeply entrenched in Nikon at the very moment I decided to make the purchase. I was just freshly off the heels of dumping my Samsung NX1's and in the middle of testing a Nikon D750. I started out an avid believer in mirrorless camera systems having worked with Olympus EM1, Panasonics GH3 then 4, and then the Panasonic NX1. I struggled with software glitches, poor low light AF performance, lack of a third party accessory market, along with rapid equipment depreciation. So I decided it was time to make the jump to full frame and put my clients first. What to buy, though, was the question I pondered.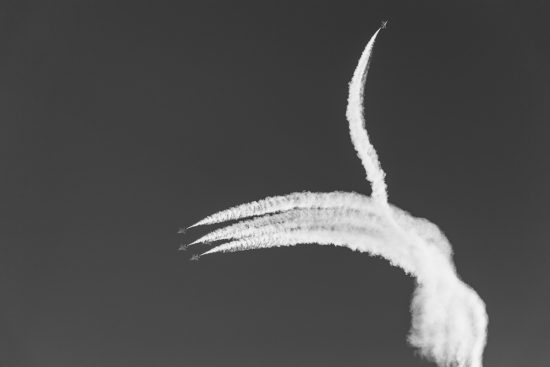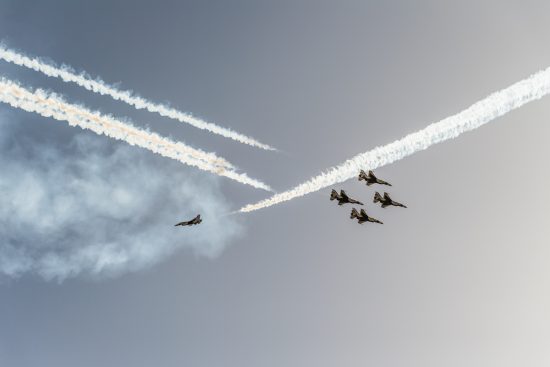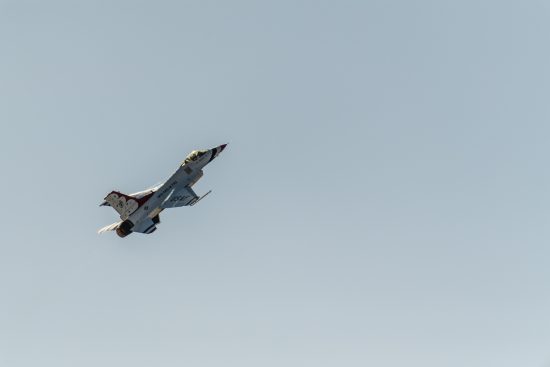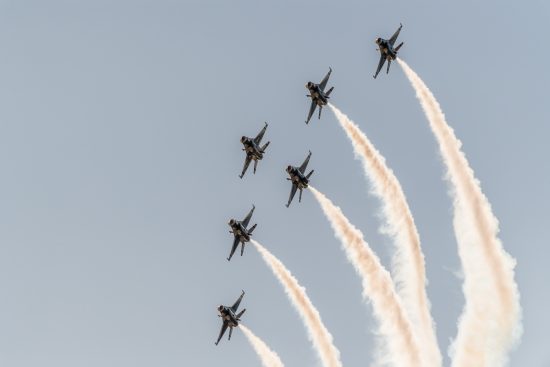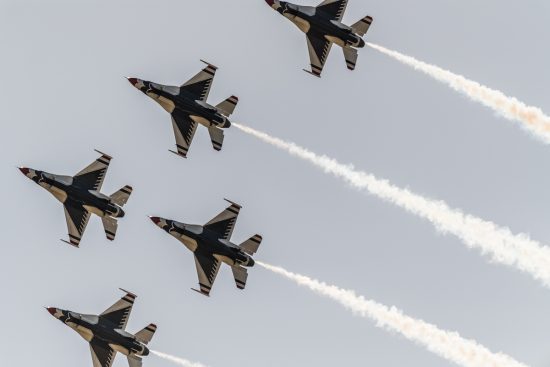 Having just dumped all of my Samsung gear, I could get anything I wanted. After going through all of the reviews, I purchased a used Nikon D750. I knew there were some potential pitfalls with the D750 after reading numerous complaints of shutter and hot shoe issues, but I crossed my fingers and hoped for the best. I wanted the full frame DOF, increased ISO performance and dual card slots. I also wanted better low light AF performance. The slow low light contrast detection AF I suffered through was enough already. Having the D750 in hand with a couple of lenses helped, but all the worries I had about shutter and hot shoes reared its ugly head. My shutter failed entirely in the middle of a wedding and the hot shoe was not compatible with third party flashes due to variable factory tolerances. UGH, what to do? Do I fix the D750, buy a second D750 body and march forward cautiously, or buy the D5 which was just announced and obliterate my bank account?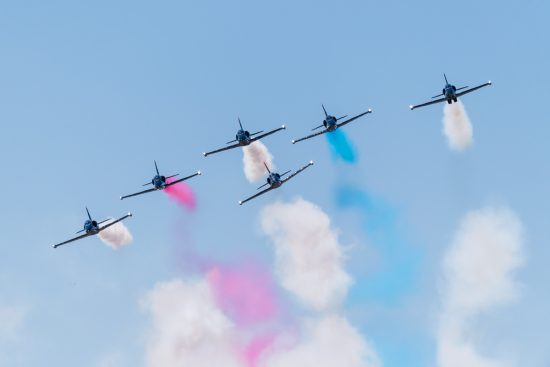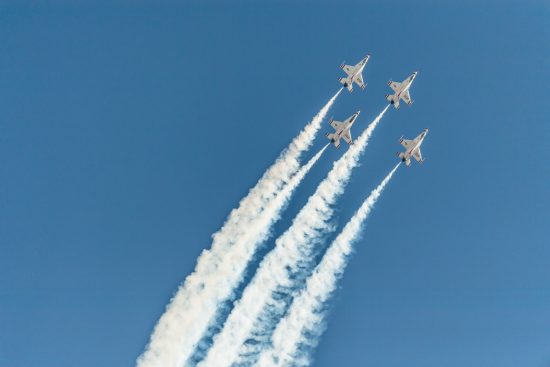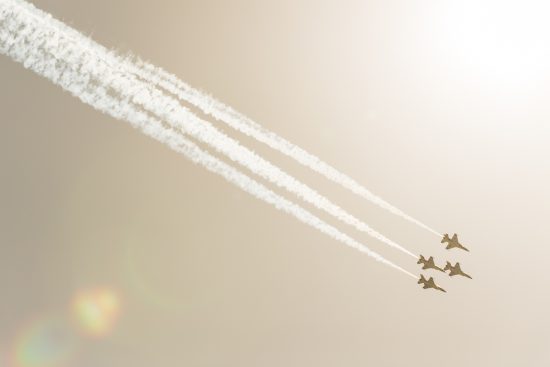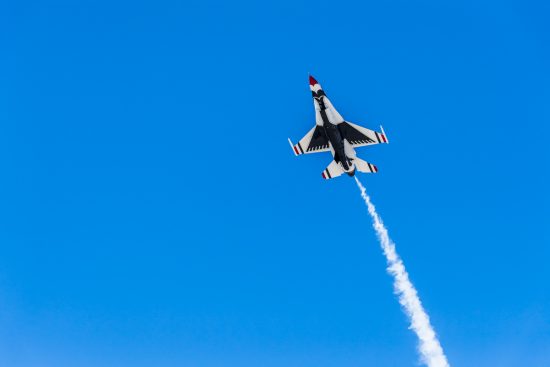 Turns out my decision was further complicated by the announcement of Canons 1DX MKII and rumored Sony A9. I felt I needed to stay true to my roots since my first digital camera was a Nikon D100. I only kept that camera for a short time, but it still had some meaning. My plans to attend WPPI in Las Vegas ended up helping seal the deal for my decision. I was able to try out both Nikon and Canon flagship models in person on the show room floor. Both bodies were large and impressive. I was absolutely amazed by the AF on both, especially Canons dual pixel AF in live view. I preferred Nikons choice of XQD cards and its ability to focus the center point down to –4EV. Being able to focus down to this low of a light level is a money-maker at weddings. There is nothing worse then missing a shot due to focus hunting. Nikons release date was also in my favor. I had work on the books that I needed to shoot and Canons release date was just not going to cut it. Yes, I could have rented, but that would have just cost me money I did not want to spend. I could have also relied on my flakey D750, but that was a huge gamble after my recent problems. Even though I loved the image quality out of the D750, my trust was broken.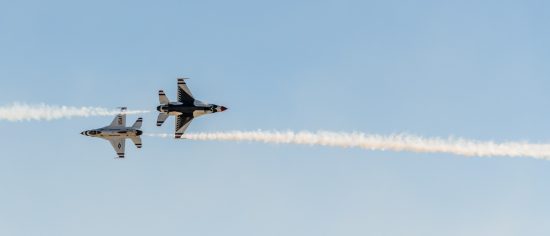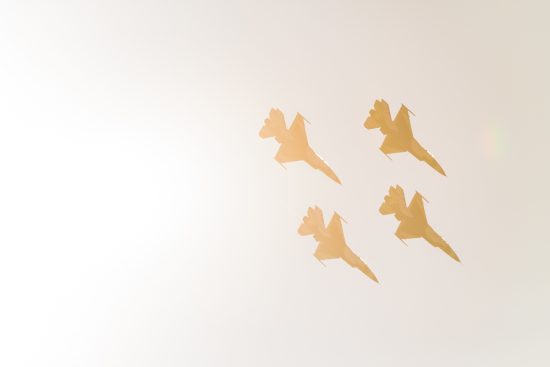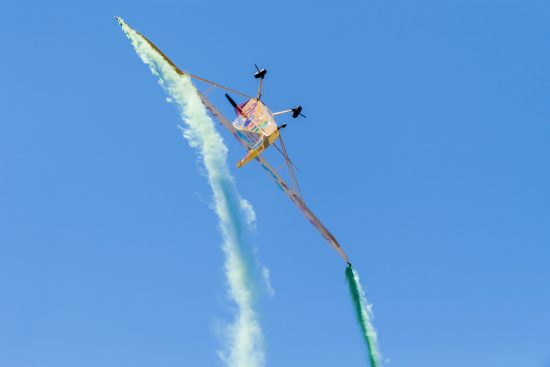 I decided my next camera system was going to be Nikon and I was all in on the D5. To my chagrin, obtaining a D5 was like trying to buy drugs: Who has it?! Now, I don't do drugs at all, but Nikons current corporate status made me feel a bit of anxiety with such an expensive purchase. My local camera shop Image One Camera & Video could not guarantee a delivery date before any of my upcoming shoots. I flip flopped back and forth between BH and Adorama until I realized the insurance offered by Adorama was 1/5 the cost BH, so I pulled the plug with them. It was listed as pre-order on their site and I crossed my fingers as rumors were swirling online of shipments happening. Sure enough, I got a notification of a shipment within days; everything was looking good for my upcoming shoots.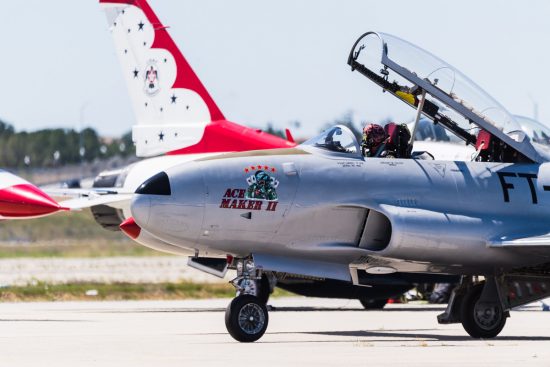 Some of the things I would be missing having left mirrorless were full frame AF coverage. Being able to focus all the way out to the farthest corners of a sensor had spoiled me. Exposure chimping in my EVF was also a major blow in my mind, but something I would just have to re-adjust to. What I knew I would not miss were flakey software and slow EVF refresh rates. The robustness the D5 offered was something I knew I would absolutely love. For weddings, the D5 AF and FPS performance are a godsend albeit overkill. There was definitely horsepower being left on the table while shooting a wedding. I rarely opt for 12 FPS or need the amazing focus tracking 90% of the time; however, it was nice to know if I did feel I needed it, I could bring it out anytime to play. The extra ponies left inside the D5 is why I felt I needed to stretch its legs at the March Air Fest Air Show in Riverside, California. Having just acquired the camera, I wanted to put it through its paces at 12 FPS full AF tracking speed.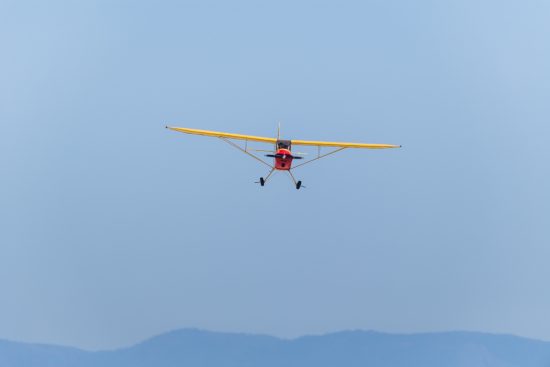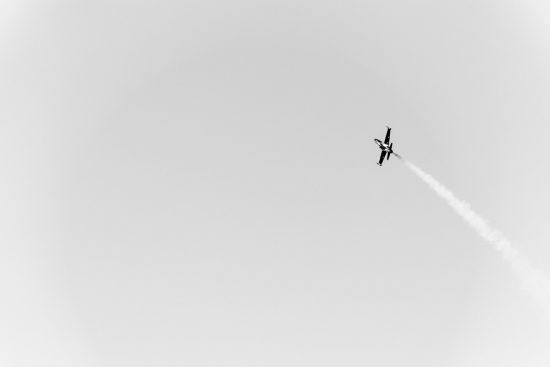 Deciding on the lens to shoot was my first quandary. I did not own a super-tele zoom lens of any sort; my longest lens was a newly acquired Nikon 70-200 f4. I knew this would not be long enough as planes shot from the very front of the spectator flight line would be too small. I wanted to be able to reach out and touch these planes with my lens. A few weeks prior I had the pleasure of meeting Jared Ivy the Southern California and Beyond Sigma Lens Company Sales representative. Jared mentioned he could arrange lens loans at the event, so I did just that because I knew I needed to try out the Sigma 150-600 5-6.3f Sport Lens. I handled this beast of a lens, well constructed and heavy like one would expect. Jared said the Nikon loaner was in the NY office and they would need to ship it. I settled on a date and it arrived to Image One Camera on time. No less then a few days before the lens shipped, Sigma announced a firmware update that would increase the over lenses AF performance. I was assured the lens would ship with the latest firmware and it did.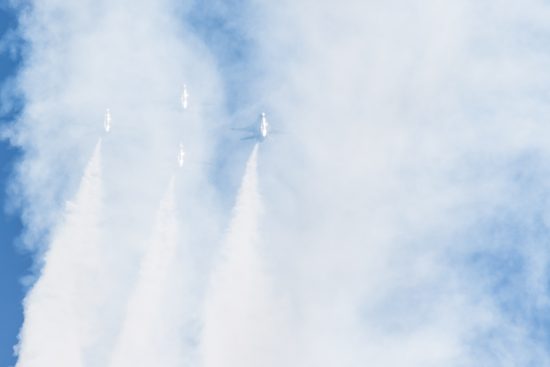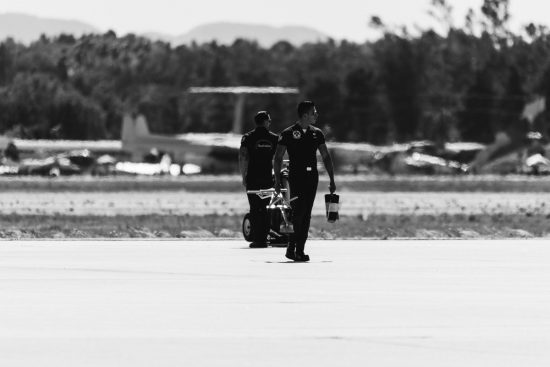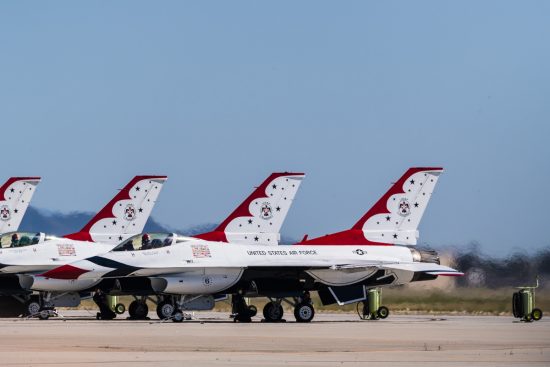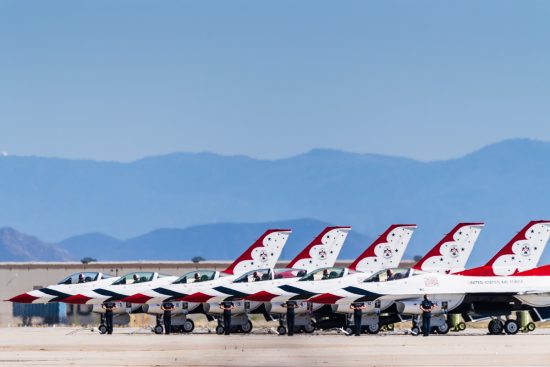 I picked the lens up literally hours before the Air Show and unpacked it. The lens had a very nice case, but I needed to see if I could fit it into my new Tenba 32L backpack as I did not want to carry two bags into the airshow. Airshows are a lot of walking and going as light as possible is key. Luckily, I could get everything I needed into my camera backpack including the Sigma super-tele zoom. This was all new gear which required me to figure out how to set up my camera and shoot with this monster lens. I had two basic goals in mind: track as fast as I could and watch my composition. Not a frequent aviation shooter, I wasn't sure what other techniques might aid me in capturing sharper shots. I had an idea to use my monopod, but that failed horribly in practice. Tracking planes across the sky is very erratic, and my monopod effort could not keep up. I quickly ditched the monopod except for some long shots that did not require any tracking.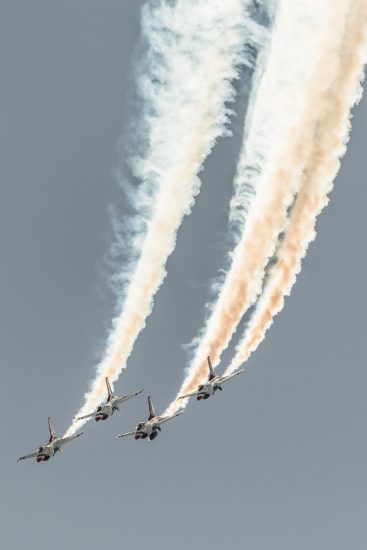 Hand-holding this lens is not hard, but also not easy. Eventually the hand-holding will take its toll on the photographer. The lens grows when zooming, acting as a trombone. I went from shooting light mirrorless systems to ten pounds or more of camera + lens and trying to track a fast-moving jet across the sky. My arms were feeling it, but I wanted to keep shooting and not waste the great opportunity with this amazing camera and lens combo. I set the camera to 12 FPS continuous high, wide area AF the full 153 points, aperture priority on the lowest f-stop at 100 ISO. I was mindful of my shutter speed since I was all the way out at 600mm handheld most of the time. I set the lens to its default image stabilization and switched the focus limiter over to its farthest focus distance priority. I used aperture priority because the planes were routinely in and out of direct sunlight and the exposures were indeed shifting. There was way more than enough natural sunlight to keep my shutter speeds above 2,000th of a second at 100 ISO being it was the middle of a hot day. Any other scenario and I would have switched to shutter priority and bumped my ISO up to make sure I did not drag my shutter at such long focal lengths. For all those who would have shot manual eye-balling the sunlight and adjusting on the fly, good for you.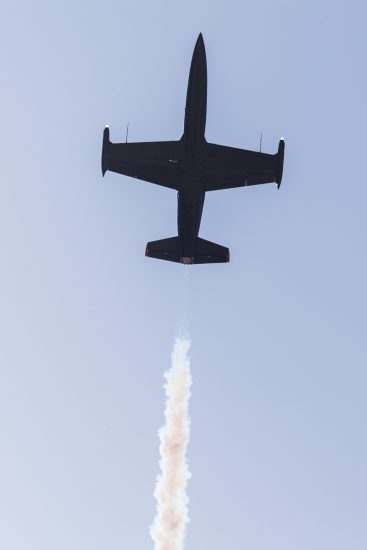 One of the main D5 aspects I was eager to test out were its RAW files after reading a lot about the low ISO dynamic range limitations. My D750 files are insane. I can pull exposure up several stops without any degradation compared to the D5 as previously witnessed online by other reviewers. Well what does that mean for me? Not a whole lot. I do not routinely underexpose by 5 stops in my wedding work. I do, in fact, bump my exposures in post up by .5 – 1.5 stops quite often for affect or to correct a poorly exposed shot. So the low dynamic range concern for me is not really an issue especially when I consider the higher ISO performance trade off.

Auto focus performance was just nuts. I have never experienced anything like it. As long as I put that plane in the AF area, it nailed focus every single time and held it. I was swinging the lens in some dubious angles to keep the planes in my viewfinder as they streaked through the sky without a problem. Buggy mirrorless EVF's could never do this. I was getting virtually no black-out and could track planes at 12 FPS across the sky. I tried really hard to find a plane, hold onto it, and maintain an interesting composition. Watching the focus points light up was awesome. I found there were some dodgy times that the AF systems could get tricked. Some of the planes were turning smoke on and off which provided enough contrast for the AF to think it was what I wanted to track. It did not happen every time, but it did happen. It appeared as long as there was a good lock on AF previous to any smoke it held it. Overall, it would hold AF accept for a few instances where a plane would do a tail slide falling backwards into its own smoke trail. This fooled the AF about 50% of time by my estimate. Almost all of the shots were still usable, though, as the focal plane was close enough to the actual aircraft causing little negative effect. There were a couple really low fly-bys that put the plane being tracked behind objects on the ground, such as other airplanes parked pm the tarmac causing the AF tracking to get confused. I did find that it would track long enough even in this situation to get great usable shots before any confusion occurred. This seemed to be a very acceptable variation as the AF scene was very complex so I was did not disappointed by this.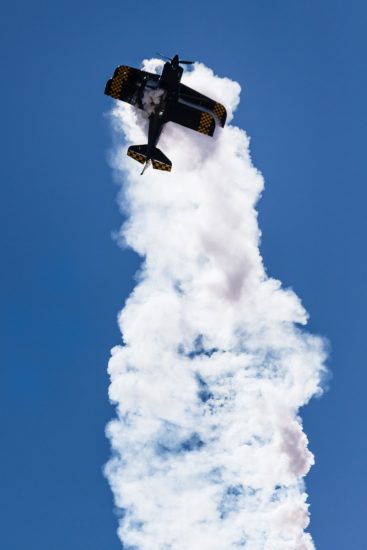 The Sigma lens was great. I looked all around and saw some pretty amazing lenses being shot not too far from me that would cause anyone gear envy. With relative certainty, I was the only one out on the tarmac shooting a Nikon D5. Most of what I was looking at was Canon or older Nikon. None of it bothered me because what I cared about were the images. I kept asking myself what I, primarily a wedding photographer, could bring to an air show that was interesting and different from what anyone else was shooting. I think the answer was in the combination of using a variable super-tele zoom like the Sigma 150-600mm Sport Lens, Nikon D5, creating interesting compositions combined with my final wedding editing workflow. The Sigma lens lived up to its promises and the Nikon D5 surpassed anything I could have imagined. Oh, and I also got some bad ass pictures.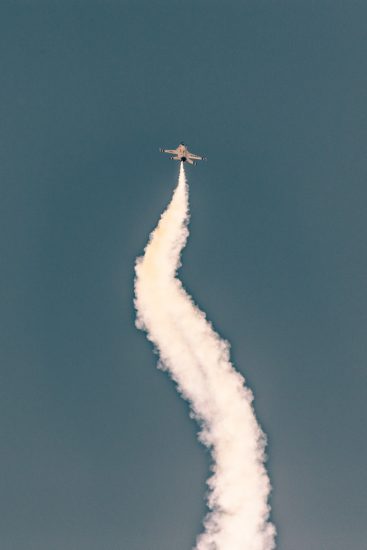 If you have an interesting idea for a guest post, you can contact me here.