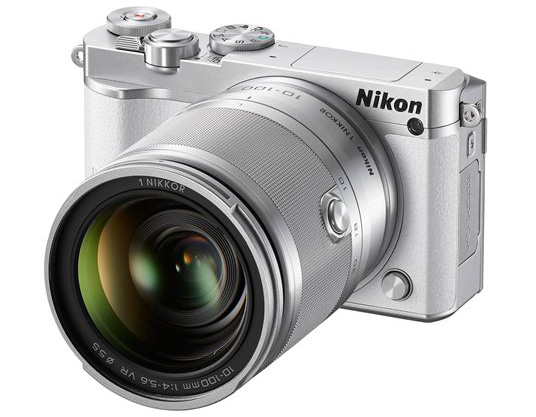 TechRadar posted an interesting Nikon 1 J5 camera review where they compare the resolution, dynamic range and signal to noise ratio with three other cameras (Panasonic GM5, Samsung NX Mini and Sony RX100 III):
Nikon 1 J5 resolution
Nikon 1 J5 dynamic range


Nikon 1 J5 signal to noise ratio
Nikon's engineers have done a cracking job with the redesign of the J5. Its retro look and feel, coupled with an improvement to some of the dials and controls, give it a more serious and classy look, as well as improving the usability and functionality of the camera. Those who are Nikon fans may finally have a Nikon 1 camera to get excited about.
What TechRadar disliked:
Despite the fact that the J5 has the latest image processing engine, operational speeds could be better. Shot to shot times are a little slow, which can be frustrating at times, and it's worth considering that despite an advertised 60fps shooting speed, the camera's buffer can only hold 20 frames before you need to wait for that to clear, making it a little less impressive than it sounds.