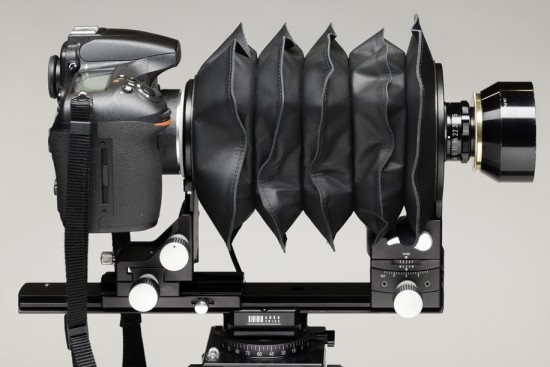 This is Laurent Thion's second post on using the Nikon D810 with the new Cambo Actus (part 1 can be found here, see also his Cambo X2 Pro review):
Macro, APO & EL – NIKKOR with Cambo Actus and Nikon D810
I use many Macro, APO and EL – NIKKOR lenses for a very specific reason (see the end of the article). The Nikon D810 camera release was a good occasion to test all these lenses and find out if it's a good idea to use them in a studio or for macrophotography (they are not suited for architectural photography).
Extended bellows and long base rail
As you can see in the first picture, it's possible to replace standard bellows and base rail with a longer version – it allows you to have the highest enlarging coefficient and always use any lens >= 100mm from infinity to close-up.
About theses lenses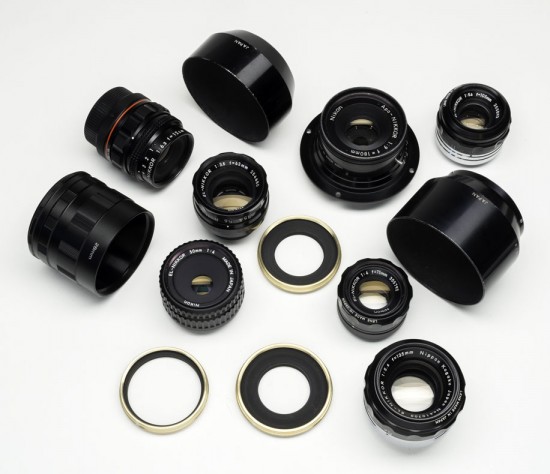 The lenses are all built around a very simple and (often) symmetrical optical formula and have a big image circle. This means that it's possible to use all of them on the Cambo Actus with tilt and shift capabilities. The symmetrical formula doesn't need to be reversed when the reproduction ratio is  > 1:1. I've tested this with the EL-NIKKOR 50mm and results are exactly the same.
These lenses however don't like any "parasite" light and it's very important to add a lens hood to prevent any direct light getting in the frame – you can find any brass or aluminum adapters on this website. The quality of these rings is very good and I recommend those with black paint on the inside (optical side).
In the next pictures you can see three adapter rings with different lens hoods (one is a standard Nikon HS-8, the other was homemade with some macro extension tubes):
On the last EL-NIKKOR N series there is a hole in the lens to add light to the aperture ring when you use it in the darkroom. To prevent all "parasite" light, you need to cover this hole with a black adhesive tape or even better, release the three screws on the back of the lens, turn the ring 120° left or right and re-mount the ring again with the screws.
The first picture was taken with an EL-NIKKOR 50mm f/4 N lens. Infinite focus is not possible with D810 and this is the min enlarger ratio you can have with Actus and 50mm.  You can see here the max enlarger ratio Actus capability with 50mm.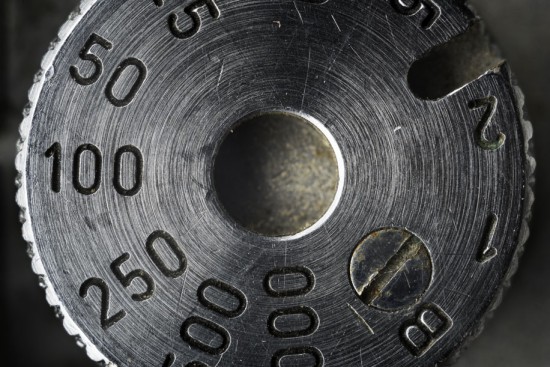 It's the same case with the very old EL-NIKKOR 63mm f/3.5 lens (hi-res version). Note that it's very difficult to set a correct tilt adjustment with 50mm and 63mm lenses with a ratio greater than 1:1 but the shift is good for fine framing.

With the EL-NIKKOR 75mm f/4 lens it's possible and easy to use tilt and shift capabilities of the Actus (hi-res version).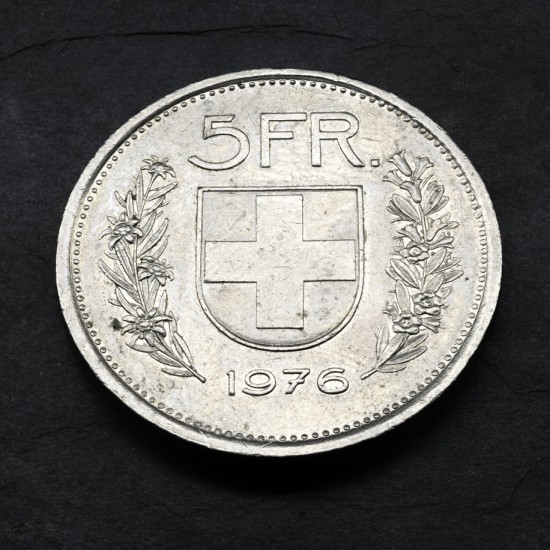 The EL-NIKKOR 105mm f/5.6 lens is very comfortable with a better working distance (hi-res version).

The APO-NIKKOR 180mm f/9 is a very good lens without any distortion or vignetting and can be used to isolate the object. A long working distance is perfect to place light projectors or flashes. Tilt is usable but needs a very precise adjustment. Shift adjustments are no problem for objects larger than 200mm in size (hi-res version):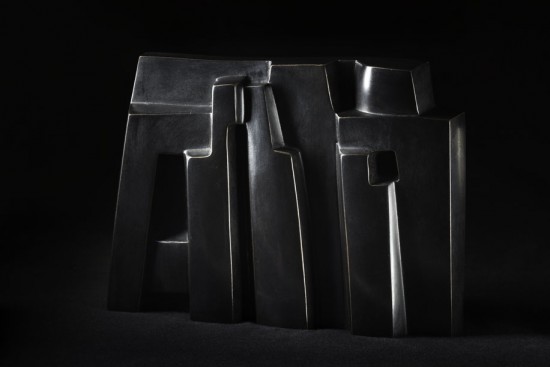 The APO-NIKKOR 240mm f/9 is also a very good lens without any distortion or vignetting but tilt adjustment becomes very difficult to use but not impossible if you take your time (hi-res version):

You can find two samples (Leica m3 and Nikon SP) taken with the Macro-NIKKOR 12cm f/6.3 lens in the first part of this article.
Conclusion
It appears that many of those lenses give very good results with the Nikon D810, but maybe that's because the D810 is an excellent camera. The Cambo Actus is a great opportunity to find good use for all those old lenses. This however is not the best solution for architecture photography because the D810 is not a mirrorless camera. That kind of equipment is also not good to be used for focus stacking (the 105mm AF-S VR lens with a dedicated software is the perfect choice for that: an old example here with the D3x).
The new Actus is more compact than the old Pro X2 version and it's very easy to transport, for example into a sculptors workshop or a museum and then use it with the Nikon D810 camera at its highest resolution.
Laurent Thion
Post scriptum
All theses lenses are in my standard equipment because they all have a corrected wavelength range < 400nm and can be used for ultraviolet photography. I usually attache them on my Nikon D3 (no lowpass and anti-aliasing filters) with the Cambo Actus, but that's another story… here are few examples: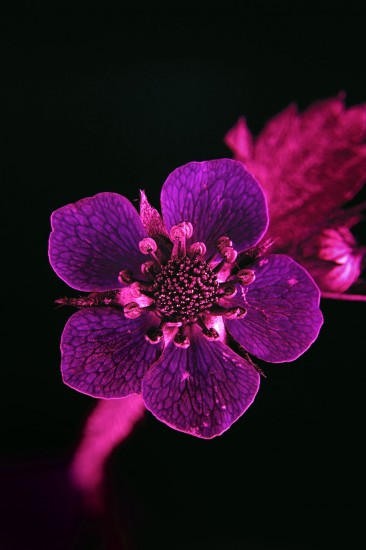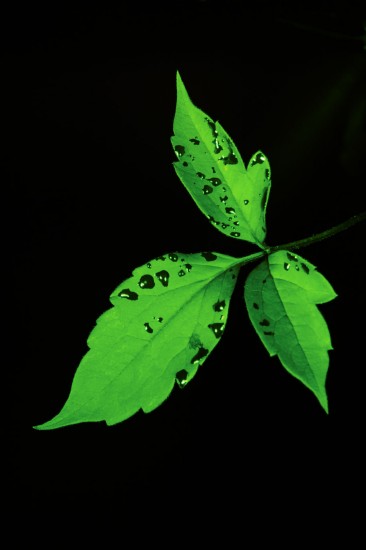 Special thanks to Alain Quintin / MMF, Rene Rook and Barbara Sieff for the loan of Jeanloup Sieff's Leica M3 and Nikon SP.
© Text and photos: Laurent Thion