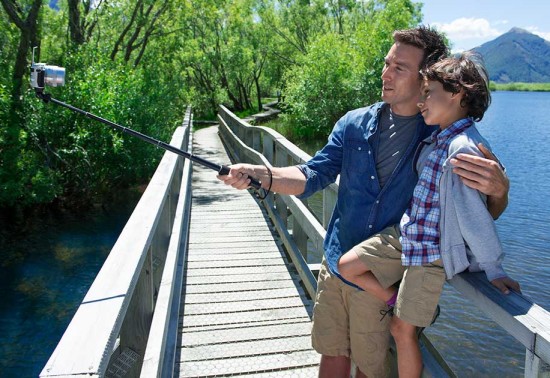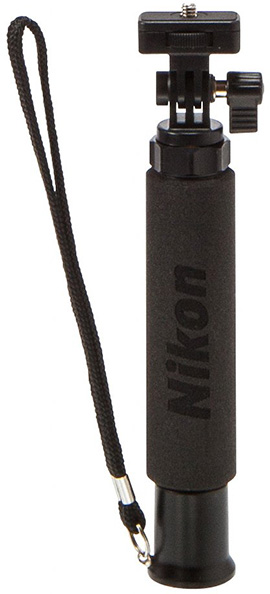 Together with the J5 mirrorless camera, Nikon announced also a new selfie stick (model MP001) that can be yours for $59.95 (pre-order at Adorama or B&H). Nikon is again late to the game – selfie sticks are slowly getting banned all over the place.
Detailed description of the Nikon MP001 selfie stick:
The N-MP001 is a Selfie Stick, which when attached to compatible cameras, allows you to conveniently and easily take "Selfies" or self-portrait photos. When collapsed, it is 7.28 inches in length, and when fully extended, it is 28.54 inches in length. It connects to the tripod socket of compatible Nikon cameras and also features a tripod socket at the bottom of the handle for versatility.

The Selfie Stick weighs only .41 lbs. and can carry a camera with a weight of .88 lbs.
The Selfie Stick features a foam grip for comfort and a hand strap for easy carrying when not in use. A fixed pan-head allows you to easily change the position of the camera when it is attached to the Selfie stick.