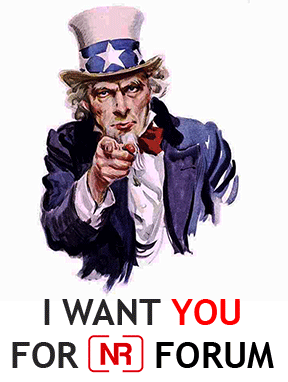 I get many emails and social media messages with questions on various Nikon topics. While I am trying to answer most of them, you should post your inquiry on the NikonRumors Forum – there are many knowledgeable people there that will be happy to help you. Many interesting Nikon topics are being discussed on the forum every day. Here for example is a nice Nikon D750 camera review from forum member turboBB (click on images for a bigger size on flickr):
PREAMBLE
I have enjoyed photography dating back to the film days of my youth and have been engaged in it on/off (but mostly off) for the past few decades. My first DSLR was an EOS D60 after the mass exodus from film and I shelved my EOS3 (which I still have) but re-used the EF 28-135 IS USM. This was during the days when manufacturers were still touting megapixels as the sole important spec for digital cameras which I naively bought into thus was amazed at the quality that was produced with "just" 6MP.
Then things changed…
I got involved with my church's AV team and started to do a bit of shooting but was often dismayed by the results of shots in poor lighting conditions (w/the FZ-150). I started looking into DSLR's again and still recalling fondly the Canon products I've used and the acclaims of the 5D3 I wanted one bad but then the D800/800E with its 36MP launched and having still not been weaned off the MP lies, I was instantly smitten. Never mind that I wasn't planning on producing billboard sized print outs, I NEEDED 36MP! You can imagine my dismay when I found out the price and being roughly in the same league as the 5D3, again I had to really work on justifying the purchase.
To make a long story short (unless the inability to "pass" G.A.S. due to paralysis by overanalysis is of interest to you…) despite a brief flirtation with M43's (again arguing against the weight and size of a DSLR), I ended up acquiring a D7100 paired with a Sigma 17-70 C. Having spent so much time taking pics using screens with live WYSIWYG previews, I had to reacquaint myself with shooting through a viewfinder again as well as learning to use a DSLR with its multitude of menus, buttons and customizations possible. It was much harder to get shots the way I had with non-DSLR's and in spite of the learning curve and some less than stellar results initially, I was determined to stick with it.
The low-light shots from the 7100 at church were certainly a few notches above the FZ-150 but still not quite where I wanted them to be in consideration that I wasn't keen on doing a lot of PP. Therefor I eventually sold it to my bro-in-law and got a D600 (loved the D7100 though…). The reduced noise (especially of the purple variety) in Hi-ISO shots was certainly worth it as evidenced by these low-light SOOC JPG's comparison test I performed: D7100 vs. D600 vs. 6D
However, despite liking the Nikon layout and results, I was still drawn to the stellar low-noise SOOC JPG's from the pro photographer at church who was shooting with various Canon bodies (5D Mk 2 & 3 as well as 1D X). Thus When the 6D was released I did a bit of research and based on various results (with Hi-ISO noise being a primary consideration) and being satisfied with what I saw on DPR's comparison tool, I picked up a kit w/the 24-105 lens with the ultimate goal of deciding whether I'd choose Nikon or Canon for my shooting needs.
The 6D's pics SOOC were certainly cleaner but I just liked the look and feel of the images from the D600 better. I also preferred the configuration of the camera and controls as well and found it fit my shooting preferences better. In the end, after spending extensive time with both, I feel one really can't go wrong with either of these phenomenal cameras but it was going to be Nikon for me.
Enter the D750
When the D750 was announced, there were multiple factors that drew me to it, namely: improved noise on Hi-ISO shots, tilting higher-resolution screen, built-in WiFi, one touch zoom preview, deeper grip & improved AF. Given I'm no stranger to early adoption, I elected to pick one up and decide if it'd be a worthy upgrade over my D600, I'm glad I did…
SYNOPSIS
(the perfect comeback when someone tells you to go fly a kite)
A couple (close family friends) was having their pre-wedding pics taken so I tagged along to help out, partake in some shots and to take some pics as well. I made sure to clear this with the pro's they hired with the assurance I'd be in the distance and not get in their way. With that in mind, while I could've used the Tamron 70-300, I wanted a faster lens so I picked up a Tamron 70-200 VC USD (this happens to be the perfect FL range for my shooting needs in church). I figured this would be wide enough at the distances I'd be keeping and allow me to zoom in enough to get some portrait type shots. I received it the weekend before the shoot so didn't really have much time to play around with it but did manage to shoot one session with it for the final group dedication play at church and I was very impressed with the new Highlight-Weighted Spot metering. While this scene was shot with different cameras, lenses, and composition, the lighting condition was the same:
SETUP
FOCUSING
Hence I resorted to BNIF [Birds not in flight]:
This series (also AF-C [S]) was at a slight angle and the groom wasn't going particularly fast but again I thought it handled it well:
METERING / WB / COLOR / PP
While these were corrected for exposure in PP:
I started off in Auto WB during broad daylight:
GASP! COULD THOSE BE OIL SPOTS???
HANDLING & COMFORT
CONTROLS LAYOUT & DISPLAYS
In terms of the control layout, it's stayed the same overall with the main difference being some juggling around of the buttons but another key differentiator for me here is the ability to instantly zoom in to 100% (with additional choices for 50% or 200%). This was something I missed dearly switching from the D7100 to D600. However, it goes beyond simply this one function as it further allows one to also customize different actions for the OK button while in Shooting mode (which the D600 only had) and during Live view mode as well (via f1):
BATTERY LIFE / MEMORY
I used the EN-EL15 from the D600 so it's not brand new (manufactured in 2012) but in spite of that, I felt the performance was quite good. At the end of the shoot, there was 33% remaining with 723 shots taken. As previously mentioned, I didn't use flash so as not to interfere with the pro's but I did have the monitor set at +5.Storage was handled by two Sony 32GB 90MB/s cards but I didn't fill one up despite shooting in RAW (14-bit Lossless compressed) + JPG Fine (optimal quality):29.9GB Capacity 28.4GB used and 1.54GB freeThe top LCD indicated I could take 413 shots at start but I ended up with 716 on the card with the LCD reading 21 shots left. There were also 3 movies @ 285MB total.
AT THE END OF THE DAY…