Nikon released their financial results for the third quarter of the year ending March 2014. They also updated their estimations or the entire year:
Summary for the 3rd quarter of the year ending March 31, 2014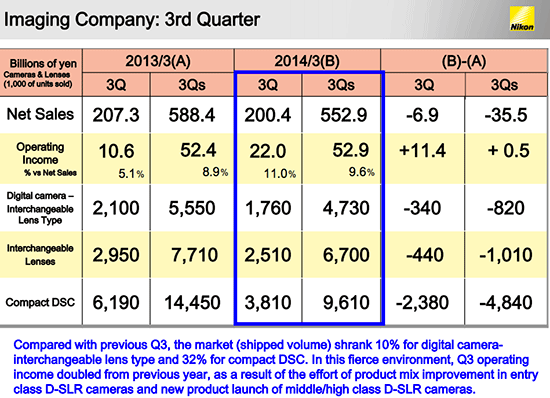 "Although the whole digital camera markets have been shrinking, the profitability has improved every
quarter to reach 11% in Q3 (7.7% in Q1, 9.9% in Q2). The improvements have been achieved by better
product mix of entry class D-SLR cameras and launching new middle/high class D-SLR cameras and
others."
Summary of Estimation for the Year Ending March 31, 2014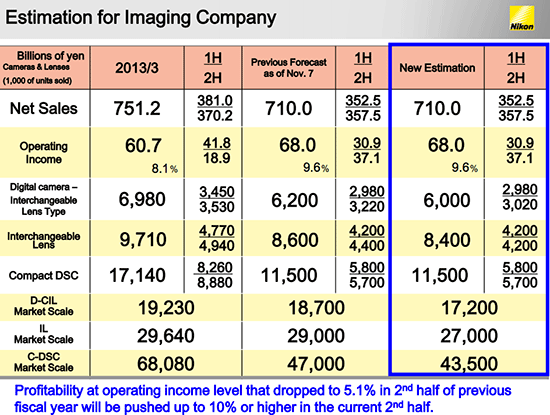 "As the camera markets in China and Europe did not reach the estimation, the sales volume forecast
has to be downgraded for digital camera-interchangeable lens type and interchangeable lens. But net
sales forecast is unchanged, considering the favorable foreign exchange rate. Operating income
forecast is also unchanged with an intention to promote further cost reduction measures."