Some additional Nikon Df coverage: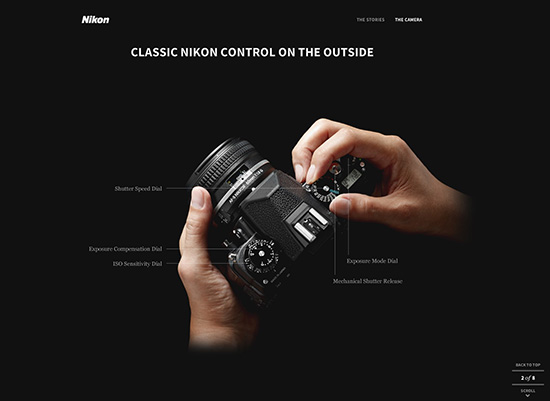 There is a new dedicated Nikon Df website.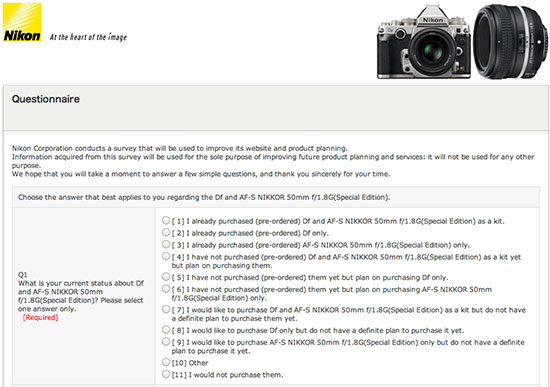 Do you have a strong opinion about the Nikon Df camera – fill up this official questionnaire and tell Nikon what you think.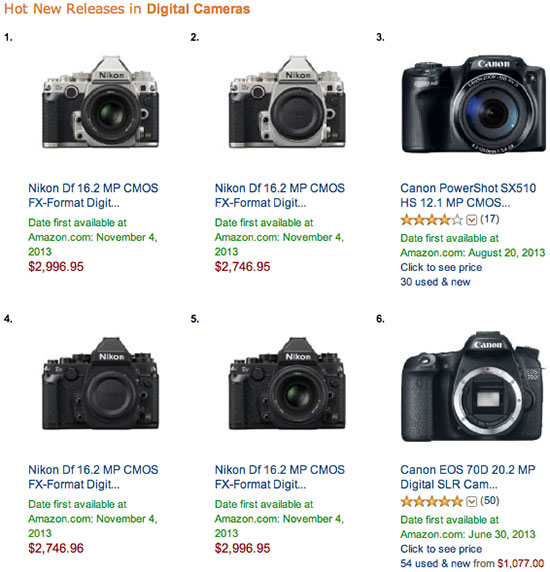 It's now really news when a new products climes to the #1 spot on the Amazon best selling cameras list, the interesting part is that more silver Df cameras are being pre-ordered (both body only and kits).
Nikon Df has a magnesium-alloy body frame only on the top, back and bottom (source):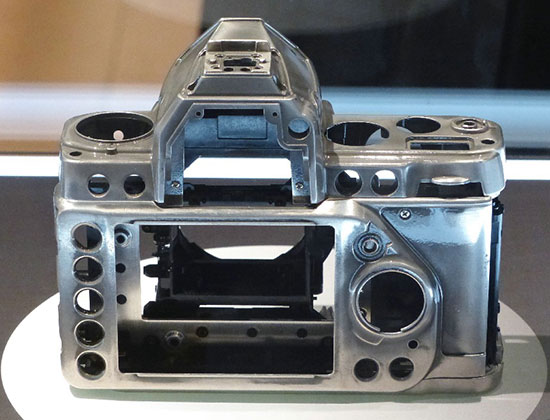 Current Nikon DSLR range: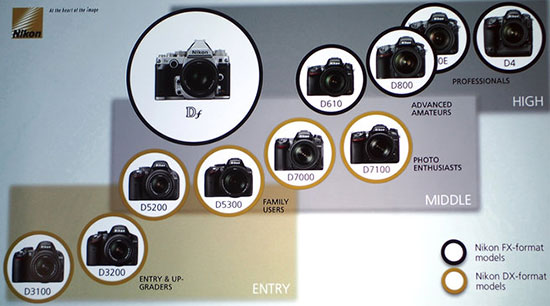 What the Nikon Df camera should have been (source):

Two new hands-on videos – the Nikon Df was in development for more than 4 years and the official release was delayed because of the earthquake in Japan:
Here are some of the early Nikon Df design sketches – the Df project started in the summer of 2009 (source):
Nikon Df sample images (click for larger view):
What others are saying:
"The Df is easily the smallest full frame camera that Nikon has ever released, with the company banking on the idea that keen photographers will find that DSLR image-making quality combined with a smaller, lighter camera body and external control is worth the $2750 pricetag." /Forbes

"It's cool. It looks and feels kind of like….your dad's camera. It certainly does not have the foreboding heft and street howitzer feel that attends walking around with one of the bigger flagship DSLRs. Some of those make you feel like Iron Man with a camera." /Joe McNally (there are also few sample images on his website)

"It really is a thing of beauty, though. For a working photographer (weddings, events, etc) this actually does fill a need for some Nikon shooters who might not want to deal with all the pixels offered by the D800. But the lack of video still seems like a gamble." /Popphoto

"It's a spectacularly high-end camera designed for professional photographers looking for a more portable supplement to (or replacement for) their D4, or for those with a wicked case of film-era nostalgia. Like the best cameras we've seen from Fujifilm and Olympus, it marries classic looks with updated performance, and if you've got the cash to burn the Df is nothing if not a scene-stealer." /The Verge

"But there's some good battery news. Despite using the EN-EL14a battery that also appears in other Nikonmodels, the company claims it will deliver 1,400 shots per charge. Which is bloomin' brilliant – if, of course, it's true." /Pocket-lint

"Reincarnation is the new innovation — the camera industry's latest salute to days gone by comes compliments of Nikon." /Engadget

"While the purist crowd will love the optical viewfinder, the Df's mirrorbox does add a chunk of heft to the camera. Consider that the Df's body has nearly twice the volume of the new full-frame mirrorless cameras from Sony. At 710 grams, it weights about 50-percent more as well." /Gizmodo

"Built from magnesium alloy and with the same weather and dust sealing as the Nikon D800, the DF is more than just a expensive novelty, retro-styled camera. For documentary and street photographers, even photo-journalists, it is a serious tool with the professional build quality you would expect." /AP
The Nikon Df is available for pre-order at B&H, Amazon, Adorama and Jessops.