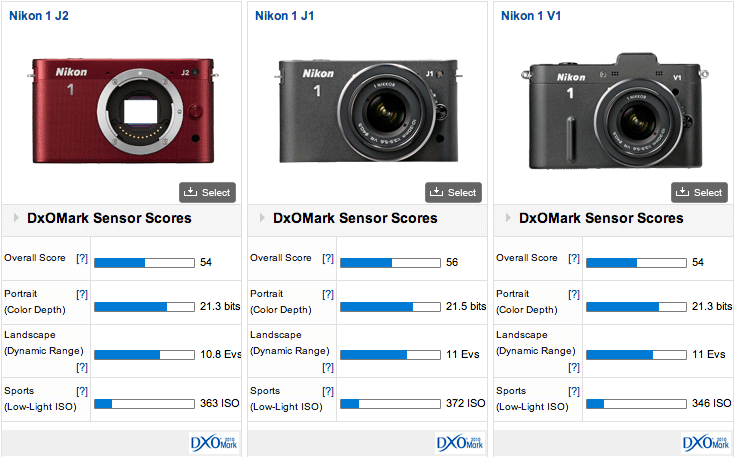 DxOMark released test results for the Nikon 1 J2 mirrorless camera:
Unsurprisingly, the Nikon 1 J2 doesn't show significant progress over the Nikon 1 J1, given that they share the same sensor — one that doesn't seem to have changed at all between the two generations.

 Strengths of the Nikon 1 J2:

Color depth.
Good dynamic range at its lowest ISO.

Weaknesses of the Nikon 1 J2:

No improvement in image quality compared to its predecessor.
Low-light performance is penalized by the sensor size.
This is how the Nikon 1 J2 compares to the Sony RX100 (both with 1″ sensor) and Canon G1x (1.5″ sensor):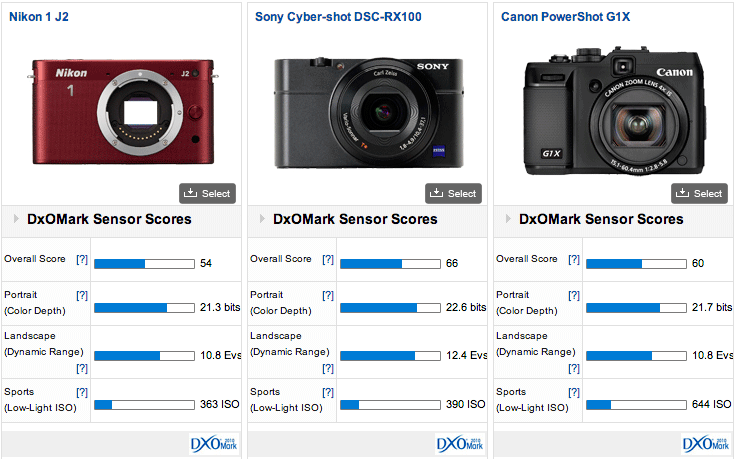 And one more comparison – Nikon 1 J2 vs. Olympus OM-D E-M5 vs. Pentax Q: