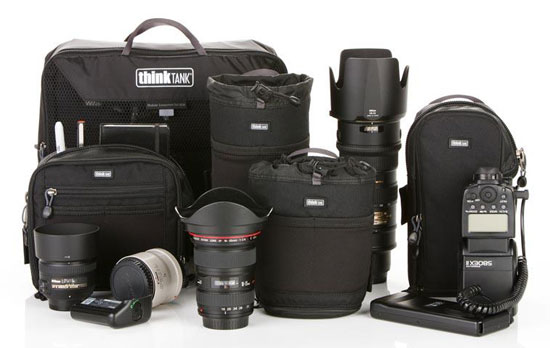 The giveaway is now closed. The winner will be announced soon.
Happy Thanksgiving to all US readers! Since I will have limited Internet connectivity in the next few days, here is a quick giveaway - my way of saying thank you for being a [NR] reader:
What can I win?
In this giveaway you can win the brand new Modular Component Set V2.0 ($142.75) from ThinkTank Photo that is not even released for sale yet. The set consists of:
Lens Changer 50 V2.0
LC 75 Pop Down V2.0
Strobe Stuff
Speed Changer V2.0
Large Travel Pouch
To complete the set, I will also include the Pro Speed Belt V2.0 ($39.75, size: L-XL) and the Keep It Up Shoulder Strap ($29.75).
How do I win?
The rules are simple: like this post on Facebook, retweet it or +1 it and leave a comment to this blog post.
One comment per person please. Don't forget to add your email address in the email field (it will not be visible to the public and it will only be used to notify you in case you are the winner). I will close all comments in one week and will randomly pick the winner.
The best part?
This giveaway is open to anyone and is not restricted to US residents only, everyone is welcomed to participate. Special thanks to ThinkTank Photo for sponsoring this giveaway. Good luck!
Disclaimer & disclosure: This contest is void where prohibited by law. All taxes are the responsibility of the winner. The price cannot be shipped to countries embargoed by the United States. ThinkTank Photo is a sponsor of NikonRumors.com.