Update: I extended the giveaway for few more days since B&H just re-opened for business today. I will announce the winner of this giveaway on May 1st, which also is the 3 years anniversary of NikonRumors.com.
What can I win?
In this giveaway you can win a Nikon 35mm f/1.8G DX lens from B&H. If the lens is still not available in stock on April 27th, the winner will have the option to receive a $300 gift card from B&H.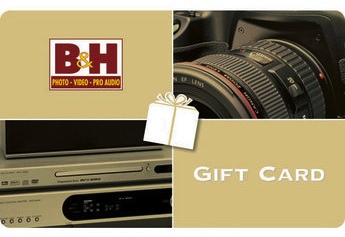 How do I win?
The rules are simple:
Leave a comment to this blog post
OR
Leave a comment to this blog post
This giveaway will be closed on April 27th, 2011.
If you already "liked" both Facebook pages or you already are a follower on Twitter, you just need to leave a comment to this post. One comment per person please. Don't forget to add your email address in the email field (it will not be visible to the public and it will only be used to notify you in case you are the winner). I will close all comments on April 27th and will randomly pick the winner.
The best part?
This giveaway is open to anyone and is not restricted to US residents only, everyone is welcomed to participate.
Good luck!
Check also the current giveaways on LeicaRumors and PhotoRumors.
Disclaimer & disclosure: This contest is void where prohibited by law. All taxes are the responsibility of the winner. The camera cannot be shipped to countries embargoed by the United States. B&H is an affiliate sponsor of NikonRumors.com.