Update: this giveaway is now closed - I will announce the winner soon.
It has been a while since I held a giveaway on NikonRumors, so here we go:
What can I win?
Today's giveaway will be a brand new ThinkTank Digital Holster 50 V2.0 (not yet available for sale) valued at $85: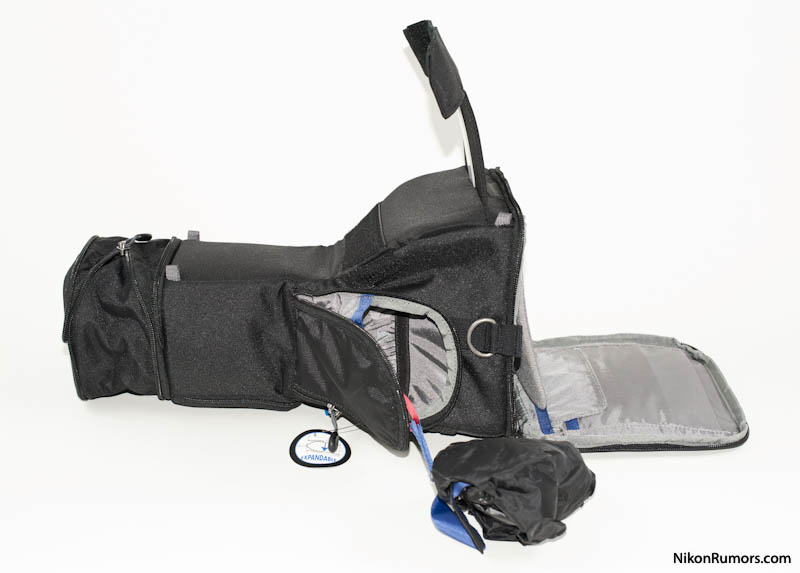 The holster's front is expandable. There are several small pockets on the outside and inside of the holster. Rain cover is included.
How do I win?
The rules are simple – just leave a comment to this post. One comment per person please. Don't forget to add your email in the "Email" field - it will not be visible to the public and it will only be used to notify you in case you are the winner. I will close all comments in one week and will randomly pick the winner.
The best part?
I will ship this holster anywhere in the world.
Product video
ThinkTank Digital Holster™ 50 V2.0 specs
"Pop Down" increases bag height for a lens hood or a telephoto lens
Lens hood can remain attached, reversed or in position
Side attachment rail for connecting a small Modular, Skin, or Multimedia component to holster
Contemporary design and form fitting shape for digital SLRs
Attaches to all Think Tank belts and Think Tank bags with Modular Rails
Removable shoulder strap included
Compatible lenses - pop down retracted: 24-70 f/2.8 with hood extended; 70-200 f/2.8 with hood reversed; 300 f/4 with the hood reversed
Compatible lenses - pop down retracted extended: 70-200 f/2.8 with hood extended; 300 f/4 with the hood extended
Internal dimensions: 7.25" W x 7.25" H x 11.25–14.25" D (18.4 x 18.4 x 28.6–36.2 cm)
External dimensions: 8" W x 8" H x 13–16" D (20.3 x 20.3 x 33–44.6 cm)
Weight: 1.3 lbs (0.6 kg)
Lifetime warranty
What if I don't win?
You can always get a free bag from ThinkTank Photo with a purchase of $49.50 or more (when checking out, you can make you free bag selection).
What else?
While you are on thinktankphoto.com, you can register for their newsletter.
Good luck!
Disclosure & fine print: The contest is void where prohibited by law. All taxes are the responsibility of the winner. This giveaway is sponsored by ThinkTank, who is an affiliate sponsor of NikonRumors.com. Shipping will be paid by NikonRumors.