With the latest news about the upcoming mirrorless camera and Nikon's search for online and mobile partners, I mentioned that there were some related patent applications filed by Nikon in the past. This is what I found:
Patent Application 20090270125 and granted US patent 7646417 are for "Mobile phone equipped with a camera". The drawings are of a conventional, rotating screen cell phone: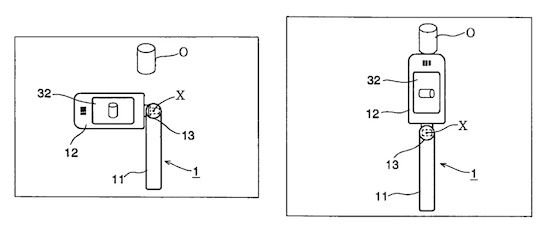 Patent Application 20050096019 is to enable a mobile device to access networks that use different programing languages. This would be particularly helpful when traveling in "in some countries and geographic regions" that use different network technologies:
This invention relates to the field of wireless communications. In particular, the invention relates to wireless communications exchanged between a mobile device and a network site using a language conversion engine. Wireless technology now enables mobile devices to wirelessly couple to networks such as the Internet. The mobile devices can couple to the networks to receive information and content.

Typically, mobile devices are programmed to use a single language. The language use by the mobile device determines which network sites can be accessed. In some countries and geographic regions, mobile devices favor one type of language. Information providers typically structure network sites to provide content to the mobile devices using the language that is more prevalent in that geographic region. This makes it difficult for devices using other languages to have the same breadth of network access. One advantage of the invention is to enable mobile devices programmed in one language to access network sites structured to provide information using a second language."
According to patent applications 20090307322 Nikon is thinking about integrating an email client into a point and shoot camera (Samsung announced similar camera last year):
"A digital camera comprises an image-capturing unit that captures an image of a photographic subject and acquires image data, a communication unit for sending and receiving electronic mail data including image data, a recording control unit that records the image data acquired by the image-capturing unit as photographed image data upon a recording medium, an email for sending creation unit that creates an email for sending, to which is attached an image based upon the photographed image data recorded upon the recording medium, and an email address setting unit that sets an email address as the destination of the email for sending. The email for sending creation unit creates a title or a text of the email for sending, based upon at least one of the photographed image data and the email address that has been set."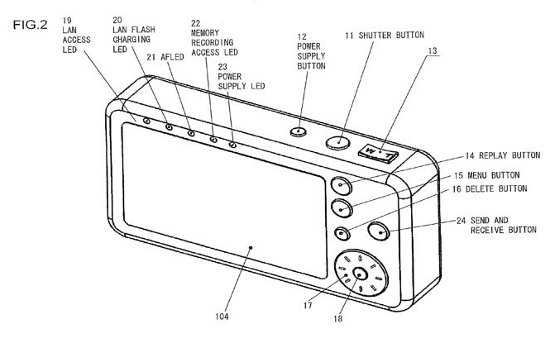 The whole menu, including the different screens layout, are described in details here: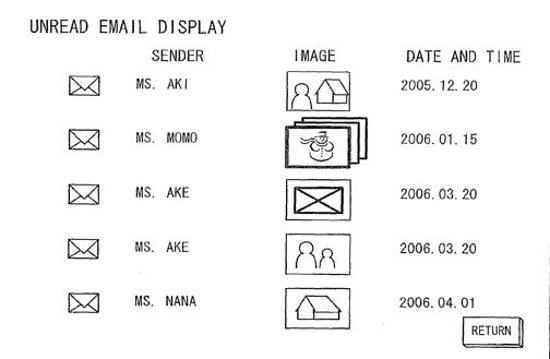 Those patents were previously discussed at NikonRumors here and here.