We are now back to regular programing. Those are the Nikon news from last week while I was gone: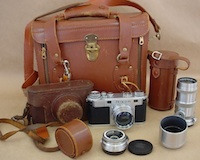 Interesting tests of different Nikon cameras, telephoto lenses and teleconverters combinations (NSFW).
Lee  Filters for the Nikon 14-24mm (see product video here) update 6/29/10: "Production for this project is taking longer than anticipated. We hope to have the product available ASAP and will notify you upon availability. We apologize for any inconvenience this may have created. Our goal is to provide our customers with the best photographic filters on the market."
Two videos after the break:
Happy July 4th to all US readers!