After a report from a reader that Nikon SB-600 may be discontinued at Staples, I decided to contact them and find out about the current availability (the SB-600 is currently listed as out-of-stock). The exact explanation given to me on the phone and during the chat session was that the SB-600 was "put on hold by the vendor" (Nikon) and the item is inactive in their system, which is unusual. Here is a portion of the chat session: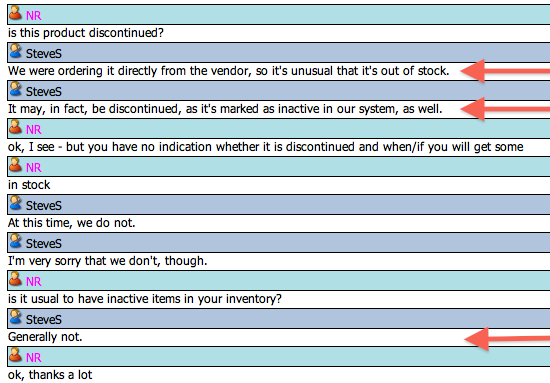 B&H and Adorama list the SB-600 as "temporary out of stock", Amazon: "Usually ships within 1 to 2 months" has it in stock.
Nikon SB-600 was introduced back in January, 2004.