Update: Nikon AF-S Nikkor 35mm f/1.8G DX lens now in stock.
I received multiple reports from around the world about unavailable Nikon products. This is normal for Nikon and at any point of time they have several products that are back ordered/out of stock. It could be also that Nikon's production lines are busy with new products… Anyway, here is the list I compiled (again – most of those are probably temporary shortages, so read this is a report, not as a rumor):
Nikon 70-200mm f/2.8G out of stock: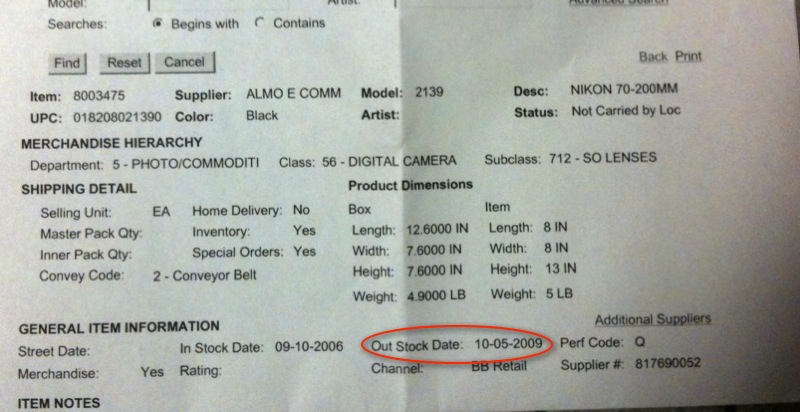 Click link for more:
Nikon D3 & D300 out of stock in Germany Nikon Service Point:
Back ordered/out of stock Nikons @ B&H:
Dear Mr. ***
Unfortunately, the Nikon D700 is no longer available and we can't deliver you that product.
We're sorry about that. If you have an alternative product, please let us know.
Many thanks for your interest in our products and services. We would be glad to answer any
further questions that might arise.
Kind regards.
***
Customer Service Representative
digitec AG
Pfingstweidstrasse 60
CH-8005 Zürich
www.digitec.ch
Mail: ***@digitec.ch
Telefon: ***
Fax:  ***
I also got reports that Nikon 18-200 VR has been back ordered in some stores and Nikon 14-24 f/2.8 and 24-70 f/2.8 lenses are hard to get in Austria.