This is turning into a weekend tradition - Nikon related news/links: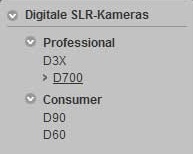 Those are the rumors/tips I received from readers in the past few days:
"A reliable friend of mine who works in the *** retail shop in Paris, told me he had received instructions to sell as many D300 as possible before June and that a salesman from Nikon France had told him something big is finally coming."
"An author of many Nikon books told me that the D400 is not slated for a mid-April release.  He said expect a D60x, which is consistent with the commercial shoot "leaks" and some lenses but not the D400."
"New Nikon 17-35 II: there may be a new 17-35 II coming soon. I called my local Nikon dealer (Austrian Flag Ship Store for Nikon) today to see if they can still order it. He called the Austrian Nikon representative and said that it has in fact been discontinued and that a new one is due end of April/May."