Some more thoughts on the Nikon "BIG" ad from Japan:
I do agree that Otoji, BIG and MX do not fit all together. Maybe Otoji really got canceled, or maybe those are multiple projects going at the same time.
A reader sent me an interesting side by side comparison (thanks D.K.) – the D700 does look smaller: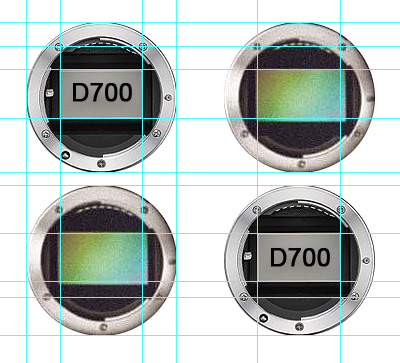 Emerging from the darkness camera ads are typical for Nikon (and Canon). Here are some examples (thanks D.S.)
And since we are talking about Nikon ads, there is also this type of marketing (I did not resize this one on purpose):
Update: Sorry, the picture I had here was not "work safe" and I removed it. If you really, really want to see it and you are in a "safe" environment click here.
For now I am still not convinced that the BIG ad is fake. I hope for a hi-res image that will solve this rumor.